Articol
Prevalence of conduction defects in patients with acute ST elevation myocardial infarction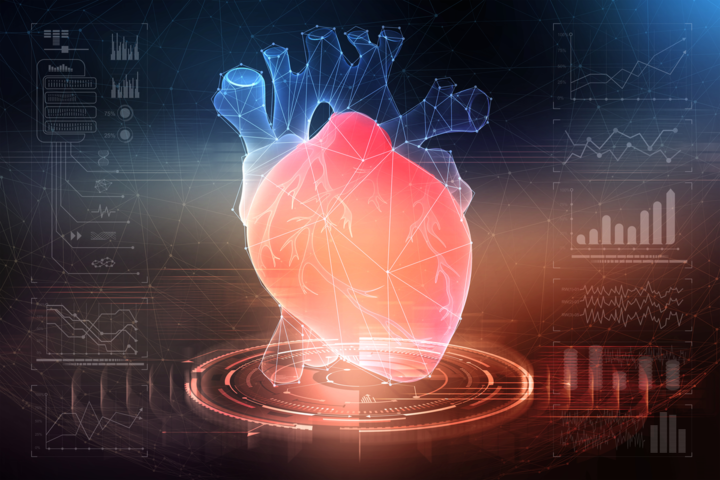 Authors:
Khaznadar AAJ1* and Mahmood KH2
1Department of Medicine, College of Medicine, University of Sulaimanyia, Iraq
2General Teaching Hospital, Sulaymaniyah, Iraq
Source:
Journal of Cardiovascular Diseases & Diagnosis
Abstract

Background: Conduction defects including various types of atrioventricular blocks and bundle branch blocks, may occur as complications of acute ST elevation myocardial infarction, and are associated with increased short-and long-term mortality rates.
Objectives:
To determine the prevalence of conduction defects in patients with STEMI during hospital stay.
Materials and Methods: This prospective study included 100 consecutive cases (72 males, 28 females) of STEMI at Slemani cardiac center, with mean age of (60.06±12.86 years). The initial ECG was done immediately after the patient's admission, observation of patients performed in CCU and daily ECGs were done. Conduction defects whither transient or present on discharge were recorded.
Results:
Out of 100 patients, 78% of patients had no significant conduction defects, 22% of patients developed various types of conduction defects, of which 10 patients (45.45%) had transient conduction defects, and 12 patients (54.5%) had permanent conduction defects. 50% of conduction defects were atrioventricular blocks all with inferior MI, the other 50% were intraventricular blocks. patients with conduction defects had significant higher mortality rates. the mean age of patients with conduction defects (mean=65.1year) was higher than those without conduction defects (mean=58.6 year).
Conclusion:
Conduction defects are frequent complications of myocardial infarction in Slemani, even with reperfusion therapy, associated with high mortality, and their prevalence is increased with increasing age. All atrioventricular blocks had occurred with inferior STEMI while intraventricular blocks had occurred with variable types of STEMI.
Keywords:
STEMI; Conduction defects; Sulaimanyia, Iraq
Read the whole study in the PDF file BELOW
Copyright:
© 2019 Khaznadar AAJ, et al. This is an open-access article distributed under the terms of the Creative Commons Attribution License, which permits unrestricted use, distribution, and reproduction in any medium, provided the original author and source are credited.
Fișiere atașate
prevalence-of-conduction-defects-i...