Articol
Accuracy of treadmill test in diagnosis of ischemic heart disease in correlation with coronary angiography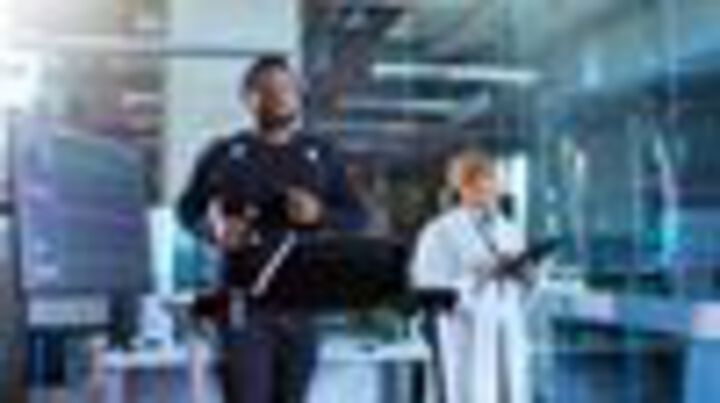 Authors:
Khaznadar AAJ*Department of Medicine, College of Medicine, University of Sulaimanyia, Iraq
Source:
Journal of Cardiovascular Diseases & Diagnosis
Abstract

Background:
Treadmill test is an important non-invasive investigation in diagnosis of suspected cases of ischemic heart diseases. In this test, we try to examine the heart under increasing load especially if the resting electrocardiography is normal or non-diagnostic.
Objectives:
To find the specificity and sensitivity of Treadmill test in the diagnosis of ischemic heart diseases.
Patients and Methods:
Fifty patients who had chest pain underwent exercise tolerance test and advised to do coronary angiography. They were divided into four groups according to the results of treadmill test and coronary angiography.
Results:
During this study (50) patients (31 males and 19 females) presented with chest pain underwent treadmill test and coronary angiography all the patients were included in the study. The mean age of patients was 57.30 years, true positive group included 46 patients while the other groups false positive groups, true negative, and false negative included two, one and one patient respectively. The sensitivity of treadmill test was 97.7% and specificity was 33.3%.
Conclusion:
Treadmill test is useful test for diagnosis of chest pain because it's sensitive, non-invasive and cost effective.
Keywords:
Treadmill test; IHD; Coronary angiography
Abbreviations
ECG: Electrocardiography; TMT: Treadmill Test; EET: Exercise Electrocardiogram Treadmill; CAG: Coronary Angiography; TP: True Positive; TN: True Negative; FP: False Positive; FN: False Negative; HR: Heart Rate; HTN: Hypertension; DM: Diabetes Mellitus; CAD: Coronary Artery Diseases
Read the whole article in the PDF file BELOW
Copyright:
© 2019 Khaznadar AAJ. This is an open-access article distributed under the terms of the Creative Commons Attribution License, which permits unrestricted use, distribution, and reproduction in any medium, provided the original author and source are credited.
Fișiere atașate
accuracy-of-treadmill-test-in-diag...