Articol
Transesophageal Echocardiogram as a Diagnostic Tool for Cardioembolic Cerebrovascular Event Secondary to Thrombus into Valsalva Sinus Aneurysm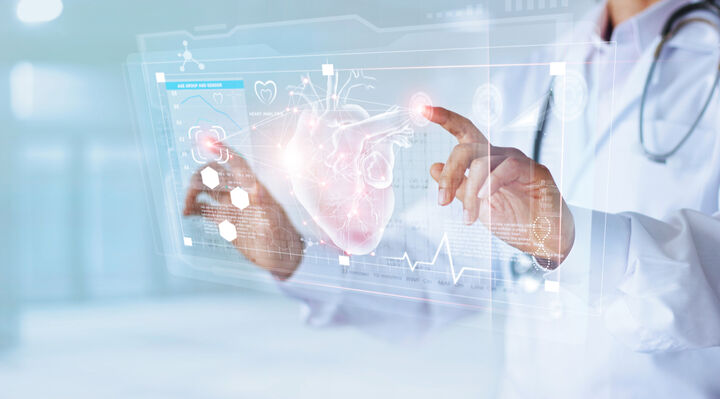 Authors:

Cesar Fernando Somoza1*, Jose Fernando Zuluaga2 and Jaime Rodriguez3
1Echocardiography fellowship, Universidad El Rosario, School of Medicine and Health Sciences, Colombia
2Department of Cardiology, Fundacion Clinica Shaio, Shaio, Colombia
3Department of Cardiology, Universidad El Rosario, Fundacion Clinica Shaio, Colombia
Abstract
Transesophageal echocardiogram as a diagnostic tool for cardioembolic cerebrovascular event secondary to thrombus into Valsalva sinus aneurysm. This is a case report of a 54-years-old female with a history of systemic arterial hypertension treated with enalapril 20 mg and amlodipine 5 mg both once daily. She was admitted 15 days ago in a Hospital Center of Bogotá for having presented sudden loss of consciousness followed by complex focal seizure episodes. She presented with motor and sensory aphasia and left hemiparesis, atrial fibrillation was documented in electrocardiogram and an ischemic cardiovascular event was documented in a brain computer tomography. A cardioembolic event due atrial fibrillation was considered and for that reason the patient was referred to the Shaio Clinic Foundation for a transesophageal echocardiography, finding in the aortic root to the posterior
aspect a mass with cystic appearance, trabeculated, with dynamic flow and inside it the presence of thrombus, with an aortic valve sclerosis with mild insufficiency, without stenosis,
The patient was remitted for multidisciplinary management by cardiology, neurology and cardiovascular surgery. During the hospitalization, a chest angiography was performed, reporting multilobed dilatation of the non-coronary Valsalva sinus with a mobile thrombus inside. On the 22nd day of admission surgical correction of the aneurysm was performed through aortotomy, locating an orifice that feeds it below the commissure. The coronary and right coronary valves without communication with the right atrium with a Dacron patch. During the postoperative period she presented signs of low cardiac output and
myoclonus the patient was managed with inotropes, levosimendan and levetiracetam, 48 hours after surgery she was extubated and 12 days after surgery she is discharged without complications.
Keywords:

Stroke; Thrombus; Valsalva sinus aneurysm
Read the whole article in the PDF file BELOW
Copyright:
© 2018 Somoza CF, et al. This is an open-access article distributed under the terms of the creative commons attribution license, which permits unrestricted use, distribution, and reproduction in any medium, provided the original author and source are credited.
Fișiere atașate
transesophageal-echocardiogram-as-...