Articol
A consecutive series of all subtypes of the acute coronary syndrome patients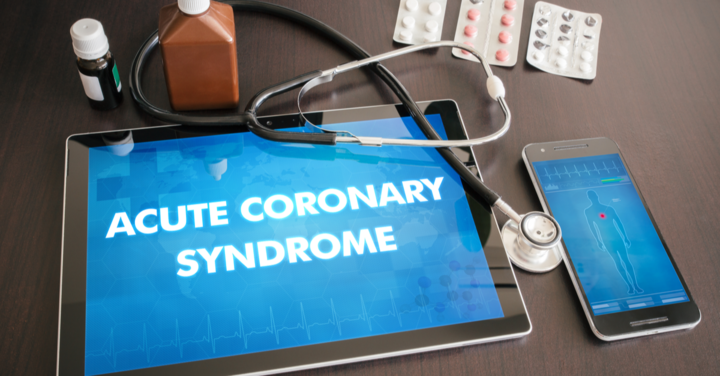 Title:
A Consecutive Series of all Subtypes of the Acute Coronary Syndrome Patient Admitted to an Academic Coronary Care Unit
Authors:
Hoorweg AJ, Grundeken MJD, Van De Hoef TP, Henriques JPS, Peters RJG, Piek JJ, De Winter RJ, Baan J, Koch KT, Wykrzykowska JJ and Vis MM*AMC
Heartcenter, Academic Medical Center, University of Amsterdam, The Netherlands
Source:
Atherosclerosis: Open Access
Abstract

Objective:
Little is known of the in-hospital management and outcomes of consecutive acute coronary syndrome (ACS) patients admitted to an academic coronary care unit (CCU). We therefore surveyed the characteristics, inhospital management and complications in an unselected ACS cohort.
Methods and results:
In this retrospective observational cohort study we analyzed 567 consecutive ACS patients, divided in subgroups of ST-segment elevation myocardial infarction (STEMI) (n=369), non-STEMI (NSTEMI) (n=129) and unstable angina (UA) (n=69), admitted to our CCU. An invasive strategy was chosen in 93.8% of ACS patients (STEMI 98.1%, NSTEMI 85.3%, UA 87.0%, p<0.001). NSTEMI patients with a GRACE risk score>140 compared to ≤ 140 were less frequently treated with percutaneous coronary intervention (PCI) (50.0% vs. 70.2%, p=0.024) and more frequently with coronary artery bypass grafting (CABG) (20.5% vs. 3.6%, p=0.002). Overall in-hospital mortality was 3.2% (1.8% at discharge from the CCU). Thirty-day and one-year mortality were 4.9% and 8.5% respectively. In-hospital (re)infarctions occurred in 1.8%, stroke in 1.6% and major bleeding in 3.4% of patients. Major adverse cardiac and cerebrovascular events (MACCE) occurred in 4.9% and net adverse clinical events (NACE) in 6.9%. Age, female gender, previous stroke and chronic kidney disease (CKD) were associated with higher one-year mortality.
Conclusion:
Our consecutive and unselected ACS cohort comprised 65.1% STEMI, 22.8% NSTEMI and 12.2% UA patients. Independent of ACS subtype and GRACE risk score about 90% of patients were treated by an invasive strategy. Age, female gender, previous stroke and CKD were associated with higher one-year mortality.
Keywords:
Acute coronary syndrome; Acute myocardial infarction; Coronary care unit; GRACE risk score; Cardiac risk factors and prevention; In-hospital management; Complications
Read the whole article in the PDF file BELOW
Copyright:
© 2017 Hoorweg AJ, et al. This is an open-access article distributed under the terms of the Creative Commons Attribution License, which permits unrestricted use, distribution, and reproduction in any medium, provided the original author and source are credited.