Articol
Bill Gates predicted the COVID pandemic in 2015 - VIDEO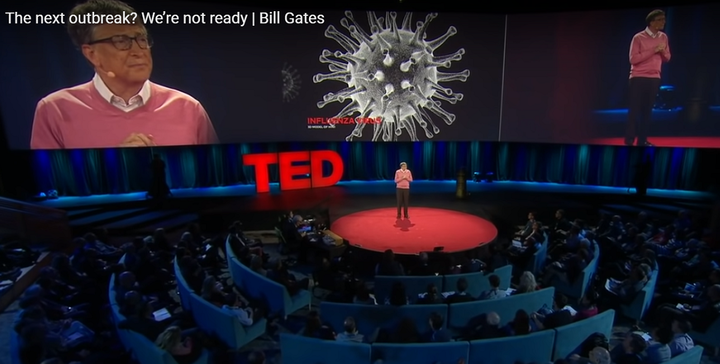 Bill Gates predicted the pandemic of coronavirus as early as 2015.

We are nor ready, the Microsoft co-founder warned in a speech 5 years ago.

His TED Talk from 2015 titled "The next outbreak? We're not ready" is being shared widely online recently given the impact of COVID-19 around the world.
Not missiles but microbes

If anything kills over 10 million people in the next few decades, it's likely to be a highly infectious virus rather than a war," Gates said during the Ted Talk. "Not missiles, but microbes."

Two years later, he said the same thing at an event in Davos.

It's pretty surprising how little preparedness there is for it," Gates said in 2017.
All supply chains would break down
In a CBS News interview three years ago, the billionaire philanthropist talked about the potential for a worldwide health crisis and the fact that we are largely unprepared.

The impact of a huge epidemic, like a flu epidemic, would be phenomenal because all the supply chains would break down. There'd be a lot of panic. Many of our systems would be overloaded," Gates told CBS News from the 2017 World Economic Forum in Davos, Switzerland. "But being ready for epidemics of different sizes, there's a lot more we should do."
Speaking at the American Association for the Advancement of Science (AAAS) annual meeting in Seattle last month, Gates said the impact of COVID-19 could be "very, very dramatic," particularly if it spreads to areas like sub-Saharan Africa and Southern Asia.

This is a huge challenge," Gates said on Feb. 14. "We've always known that the potential for either a naturally caused or intentionally caused pandemic is one of the few things that could disrupt health systems, economies and cause more than 10 million excess deaths."
Listed to his TED talk here:
The Bill & Melinda Gates Foundation, Wellcome and Mastercard announced a new initiative to accelerate technologies designed to identify, assess, develop and scale treatments to the COVID-19 epidemic.

The COVID-19 Therapeutics Accelerator will evaluate new and repurposed drugs and biologics to treat patients with COVID-19 in the immediate term, and other viral pathogens in the future, according to a statement from the Gates Foundation.

The immediate goal for the new accelerator is to catalyze the evaluation and development of new and repurposed drugs and biologics to treat patients with COVID-19.

Right now, there aren't any broad-spectrum antivirals or immunotherapies available to combat the spread of emerging pathogens — and certainly none approved for use on COVID-19, according to the Gates Foundation statement.