Articol
American College of Rheumatology/Arthritis Foundation Guideline for the Screening, Monitoring, and Treatment of Juvenile Idiopathic Arthritis–Associated Uveitis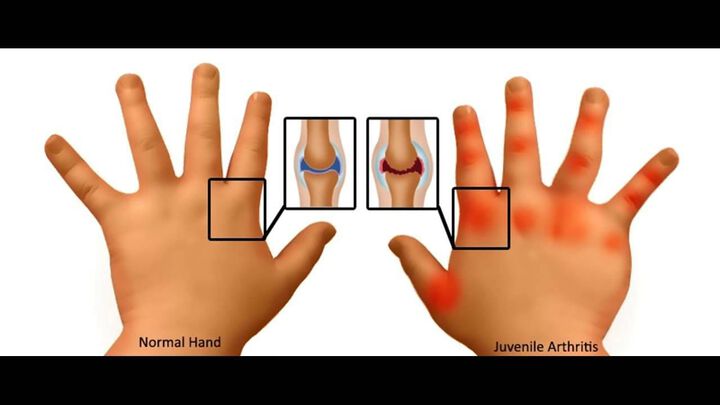 Guidelines and recommendations developed and/or endorsed by the American College of Rheumatology (ACR) are intended to provide guidance for particular patterns of practice and not to dictate the care of a particular patient. The ACR considers adherence to
the recommendations within this guideline to be voluntary, with the ultimate determination regarding their application to be made by the health care provider in light of each patient's individual circumstances. Guidelines and recommendations are intended to
promote beneficial or desirable outcomes but cannot guarantee any specific outcome. Guidelines and recommendations developed and endorsed by the ACR are subject to periodic revision as warranted by the evolution of medical knowledge, technology, and practice. ACR recommendations are not intended to dictate payment or insurance decisions. These recommendations cannot adequately convey all uncertainties and nuances of patient care.

The American College of Rheumatology is an independent, professional, medical and scientific society that does not guarantee, warrant, or endorse any commercial product or service.
Objective
To develop recommendations for the screening, monitoring, and treatment of uveitis in children with juvenile idiopathic arthritis (JIA).

Methods
Pediatric rheumatologists, ophthalmologists with expertise in uveitis, patient representatives, and methodologists generated key clinical questions to be addressed by this guideline. This was followed by a systematic literature review and rating of the available evidence according to the GRADE (Grading of Recommendations Assessment, Development and Evaluation) methodology. A group consensus process was used to compose the final
recommendations and grade their strength as conditional or strong.

Results
Due to a lack of literature with good quality of evidence, recommendations were formulated on the basis of available evidence and a consensus expert opinion. Regular ophthalmic screening of children with JIA is recommended because of the risk of uveitis, and the frequency of screening should be based on individual risk factors.

Regular ophthalmic monitoring of children with uveitis is recommended, and intervals should be based on ocular examination findings and treatment regimen. Ophthalmic monitoring recommendations were strong primarily because of concerns of vision-threatening complications of uveitis with infrequent monitoring. Topical glucocorticoids should
be used as initial treatment to achieve control of inflammation. Methotrexate and the monoclonal antibody tumor necrosis factor inhibitors adalimumab and infliximab are recommended when systemic treatment is needed for the management of uveitis. The timely addition of nonbiologic and biologic drugs is recommended to maintain uveitis control in children who are at continued risk of vision loss.

Conclusion
This guideline provides direction for clinicians and patients/parents making decisions on the screening, monitoring, and management of children with JIA and uveitis, using GRADE methodology and informed by a consensus process with input from rheumatology and ophthalmology experts, current literature, and patient/parent preferences and values.
Read the whole article in the PDF file BELOW.
Fișiere atașate
11-ACR-2019-uveitis-JIA.pdf