Articol
Promise for metastatic melanoma treatment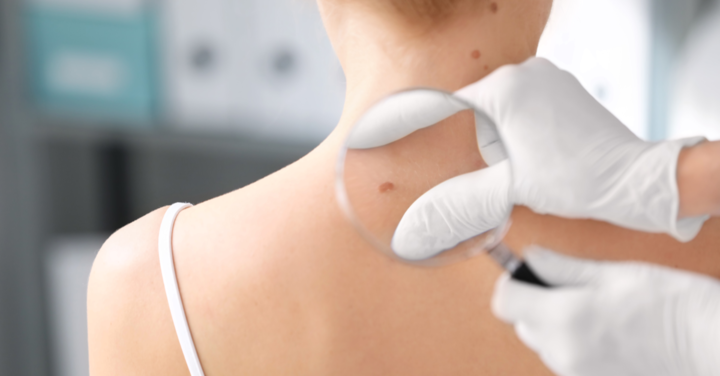 Metastatic melanoma is linked with mutations in the BRAF gene, referred to as V600E or V600K. The best treatment option for those patients has been somewhat unclear until now.
First-line treatment with two types of cancer drugs -- dabrafenib, which inhibits BRAF, plus a MEK inhibitor drug called trametinib -- was found to lead to long-term benefits in about one-third of patients who had melanoma with those gene mutations, CNN reports.
The results, from a pooled analysis of 563 patients from the COMBI-d and COMBI-v trials, represented the largest collection of data and longest follow-up among patients with advanced melanoma with BRAF V600-mutated unresectable or metastatic melanoma who were treated with Tafinlar + Mekinist. These data were presented at the 2019 ASCO Annual Meeting (Abstract #9507) and published simultaneously in The New England Journal of Medicine[1],[4].
Overall survival rate was 34%
The new study involved analyzing data from two previous trials that assessed adult melanoma patients who were treated with dabrafenib and trametinib. Dabrafenib is sold as the brand name Tafinlar and trametinib is sold as the brand name Mekinist.
That data included 563 patients who were randomly assigned to receive dabrafenib twice daily plus trametinib once daily. Pharmaceutical companies GlaxoSmith-Kline and Novartis sponsored the trials.
By five years after first-line treatment with dabrafenib plus trametinib, the researchers found that 19% of the patients were progression-free and the overall survival rate was 34%.
By comparison, in the dabrafenib-plus-placebo group and in the vemurafenib group, the five-year overall survival rate was 27% and 23%, respectively.
Five-year disease control in about one-fifth of the patients
Our analysis demonstrates that first-line therapy with Tafinlar + Mekinist leads to five-year disease control in about one-fifth of the patients and five-year survival in about one-third of those treated," said Caroline Robert, MD, Ph.D., Head of the Dermatology Unit at the Institut Gustave Roussy in Paris, who was first author of the study, said in a news release.
While metastatic melanoma has historically had a very poor prognosis for patients, there are many reasons to be encouraged today. Our analysis demonstrates a clinically meaningful and positive impact on patient survival. These results show that targeted therapies may provide long-term survival and offer durable outcomes."