Articol
Experience with Subcutaneous Methotrexate for the Treatment of Moderate-to-Severe Psoriasis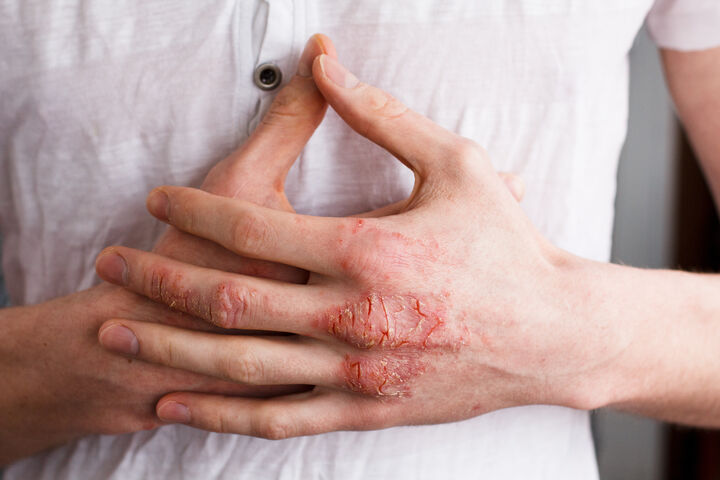 Authors:
Ricardo Ruiz-Villaverde1*, Daniel Sánchez-Cano2, Cristina Garrido-Colmenero2, Pablo Fernández-Crehuet3
1UGC Dermatología, Hospital Universitario Virgen de las Nieves, Granada, Spain
2UGC Medicina Interna, Hospital Santa Ana, Motril, Granada, Spain
3AIG Dermatología, Hospital Alto Guadalquivir, Andujar, Jaen, Spain
Source:
Journal of Clinical Case Reports
Abstract

Background:
Clinical studies in patients with rheumatoid arthritis indicate that subcutaneous methotrexate exhibits a better pharmacokinetic profile than oral methotrexate, and this was associated with greater efficacy. Based on these findings, subcutaneous methotrexate may offer similar advantages for the treatment of psoriasis; however, this has not been previously evaluated.
Aims:
To determine the effectiveness of subcutaneous methotrexate (Metoject®) in patients with moderate-tosevere psoriasis vulgaris. Study design: Descriptive, single center case-series
Methods:
The study enrolled 10 patients with moderate-to-severe psoriasis who presented at the outpatient dermatology clinic. Treatment comprised 15 mg of subcutaneous methotrexate, once weekly for 6 months. Data were obtained on demographic characteristics (Table 1), duration of psoriasis, Body Surface Area (BSA), and scores on the Psoriasis Area and Severity Index (PASI) and Dermatology Life Quality Index (DLQI). Results: Eight males and two females were included, with an age of between 18 and 57 years old, and a disease duration ranging from 1 to 16 years. An improvement was observed in the mean affected BSA, from 18% at baseline to 3.3% at 6 months. The mean PASI score declined from 7.0 at baseline to 2.0 at 6 months, and the mean DLQI score decreased from 8.2 at baseline to 2.1 at 6 months. None of the patients experienced clinically relevant changes in laboratory parameters or adverse events related to the gastrointestinal, respiratory or cutaneous systems.
Conclusion:
Subcutaneous methotrexate was effective for the treatment of moderate-to-severe psoriasis, providing adequate disease control as well as improving quality of life.
Keywords:
Psoriasis; Methotrexate; Subcutaneous; Effectiveness; Remission
Read the whole article in the PDF file BELOW
Copyright:
© 2015 Ruiz-Villaverde R, et al. This is an open-access article distributed under the terms of the Creative Commons Attribution License, which permits unrestricted use, distribution, and reproduction in any medium, provided the original author and source are credited.
Fișiere atașate
experience-with-subcutaneous-metho...