Articol
Treatment of Cutaneous Lymphoid Hyperplasia with Rituximab: A Case Report of 3 Patients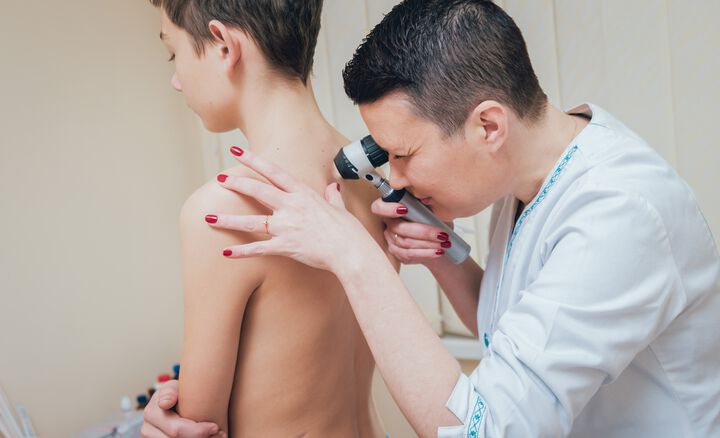 Authors:
Marzieh Matin1, Ali Asilian1, Samaneh Mozafar Poor1, Elaheh Haftbaradaran1*and Amir Feily2
1Department of Dermatology, Isfahan University of Medical Sciences, Isfahan, Iran
2Skin and Stem Cell Research Center, Tehran University of Medical Sciences, Tehran, Iran
Abstract

Benign Cutaneous Lymphoid Hyperplasia (CLH) is a B-cell pseudolymphoma of an unknown origin. The face is the most affected site in CLH. This report presents the cases of 3 patients with CLH who were treated with rituximab.

It is a hypothesis that rituximab is useful for treating resistant-to-relapsing forms of CLH that do not respond to previous therapies but must be checked with appropriate designs research.
Keywords:
Cutaneous lymphoid hyperplasia; Rituximab; Erythematous papules
Read the whole article in the PDF file BELOW
Copyright:
© 2019 Matin M, et al. This is an open-access article distributed under the terms of the Creative Commons Attribution License, which permits unrestricted
use, distribution, and reproduction in any medium, provided the original author and source are credited.
Fișiere atașate
treatment-of-cutaneous-lymphoid-hy...