Articol
Acquired tufted angioma: A clinicopathological entity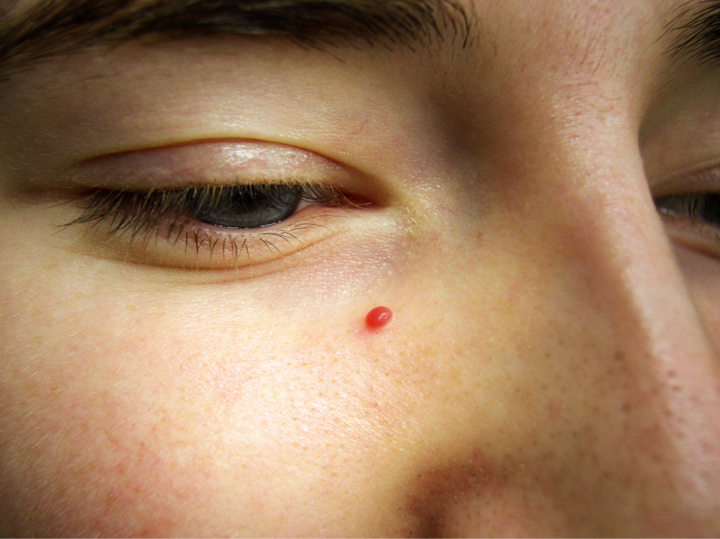 Authors:
Manisha Nijhawan1, Shivi Nijhawan1, Kingshuk Chatterjee2, Govind srivastava3, and Virendra N Sehgal3*

1Department of Skin, Venereology and Leprosy, Mahatma Gandhi medical College and Hospital, Jaipur, India
2Department of Dermatology, Calcutta School of Tropical Medicine, West Bengal, India
3Skin Institute and School of Dermatology, Greater Kailash, New Delhi, India
4Department of Dermato Venereology (Skin/VD) Center, Sehgal Nursing Home, Panchwati-Delhi, India
Abstract

Acquired angioma, an asymptomatic clinicopathologic entity derived from cells of the vascular or lymphatic vessel walls and the lymphatic wall tissues surrounding these vessels, a significant benign skin marker, tufted angioma being one of them wherein its histopathology is characterized by multiple circumscribed round or ovoid vascular tufts and lobules of densely packed capillaries, randomly scattered throughout the mid, lower dermis and subcutaneous
fat in a typical "Cannon Ball Pattern", the relevant literature has been reviewed in brief.
Keywords:
Vascular tumors; Acquired; Atypical
Read the whole article in the PDF file BELOW
Copyright:
© 2019 Nijhawan M, et al. This is an open-access article distributed under the terms of the Creative Commons Attribution License, which permits unrestricted
use, distribution, and reproduction in any medium, provided the original author and source are credited.
Fișiere atașate
acquired-tufted-angioma-a-clinicop...