Articol
Ciprofloxacin-induced Acute Generalized Exanthematous Pustulosis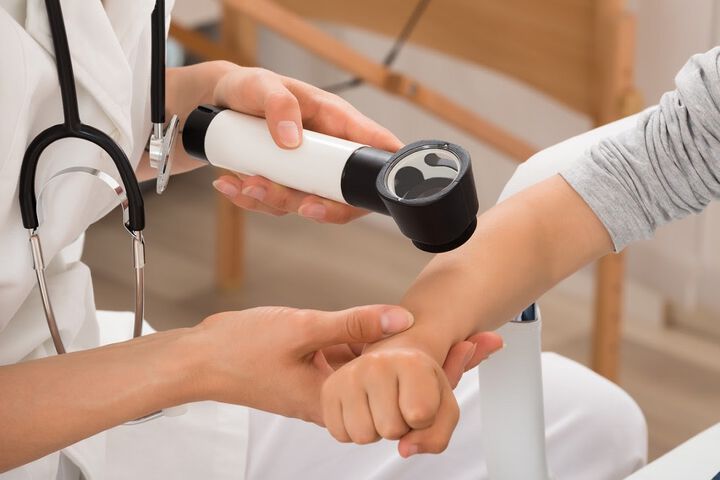 Authors:
Sahil Sheth, Robert Chasse and Jeannette Crossan
University of Maryland Eastern Shore-School of Pharmacy USA
Peninsula Regional Medical Center, USA
Abstract

Acute Generalized Exanthematous Pustulosis (AGEP) is a cutaneous eruption characterized by sterile nonfollicular pustules located on erythematous skin. This case report describes a rare instance of ciprofloxacin-induced AGEP in a patient initially admitted to the hospital for treatment of acute diverticulitis.
Keywords:
Exanthematous pustulosis; AGEP; SJS; Rash
Read the whole article in the PDF file BELOW
Copyright:
©2018 Sheth S, et al. This is an open-access article distributed under the terms of the Creative Commons Attribution License, which permits unrestricted
use, distribution, and reproduction in any medium, provided the original author and source are credited.
Fișiere atașate
ciprofloxacininduced-acute-general...