Articol
An oral supplementation based on hydrolyzed collagen and vitamins improves skin elasticity and dermis echogenicity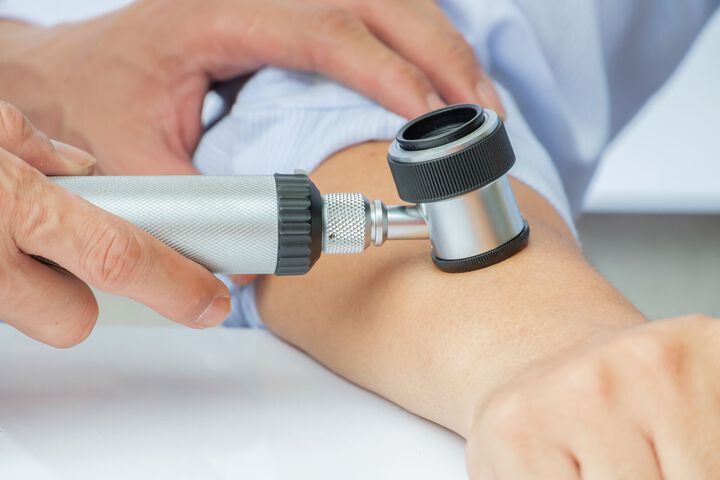 Authors:
Patrícia Maia Campos MBG*, Maísa O Melo, Lívia S Calixto and Marina M Fossa
Faculty of Pharmaceutical Sciences of Ribeirão Preto, University of São Paulo, Brazil
Source:
Clinical Pharmacology & Biopharmaceutics
Abstract

The aim of this study was to evaluate the clinical efficacy of an oral supplementation based on hydrolyzed collagen and vitamins in the improvement of aged skin conditions using biophysical and skin imaging techniques. In this doubleblind, placebo-controlled trials, 60 woman aged between 40-60 years were randomized to receive the product containing hydrolyzed collagen and vitamins (Group A) or the placebo (Group B), once daily for 90-days period.
Skin elasticity, dermis echogenicity, hydration and, number of pores and wrinkles were measured before and at the end of the study. The results showed an improvement of the dermis echogenicity and skin elasticity, as well as a reduction of wrinkles and total amount of pores on the skin of the group A when compared with placebo group. Thus, it was concluded that oral supplementation under study present itself as a potential to act effectively on aged skin. Finally, the study contributes to the improvement of effective strategies to skin care beyond topical products use.
Keywords:
Hydrolyzed collagen; Oral supplementation; Biophysical and skin imaging techniques; Skin elasticity; Clinical study
Read the whole article in the PDF file BELOW
Copyright:
© 2015 Patrícia Maia Campos MBG, et al. This is an open-access article distributed under the terms of the Creative Commons Attribution License, which permits unrestricted use, distribution, and reproduction in any medium, provided the original author and source are credited.