Articol
Case report: Angiolymphoid hyperplasia with eosinophilia of the nose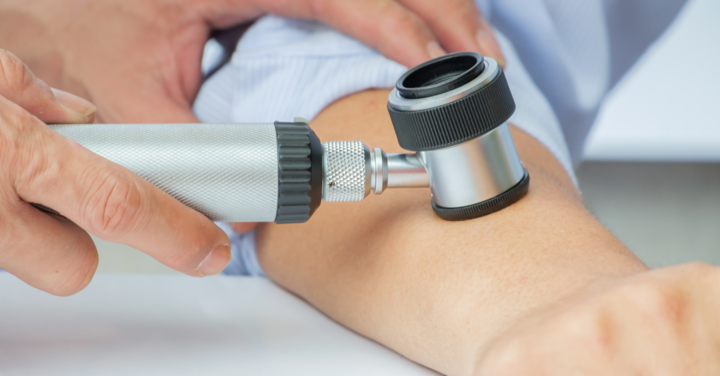 Authors:
Van Ratingen AR*, MMD van der Linden and Sillevis Smitt JH
Academic Medical Center, Department of Dermatology, University of Amsterdam, Amsterdam, Netherlands
Source:
Dermatology Case Reports
Abstract
We present a case of a 62-year-old woman with a 3-year history of a red indurated plaque on the right ala of the nose, which did not respond to therapy for rosacea. A skin biopsy showed a conglomerate of thick walled vessels with a wide variation of the vessel wall diameter and a cobblestone appearance. Furthermore there were some small infiltrates with eosinophilic granulocytes. The diagnosis of ALHE was made and the patient was referred to a plastic surgeon for excision of the tumour.
ALHE is a rare entity mostly found around the ears. ALHE on the nose is even rarer and could be misdiagnosed as phymatous rosacea. Misdiagnosis can lead to unnecessary treatment with antibiotics and delay of appropriate therapy.
Keywords:
Rosacea; Tumour; Antibiotics
Read the whole article in the PDF file BELOW
Copyright:
© 2016 Van Ratingen AR, et al. This is an open-access article distributed under the terms of the Creative Commons Attribution License, which permits unrestricted use, distribution, and reproduction in any medium, provided the original author and source are credited.