Articol
Multiple Fixed Drug Eruption Due to Piroxicam: A Brief Case Report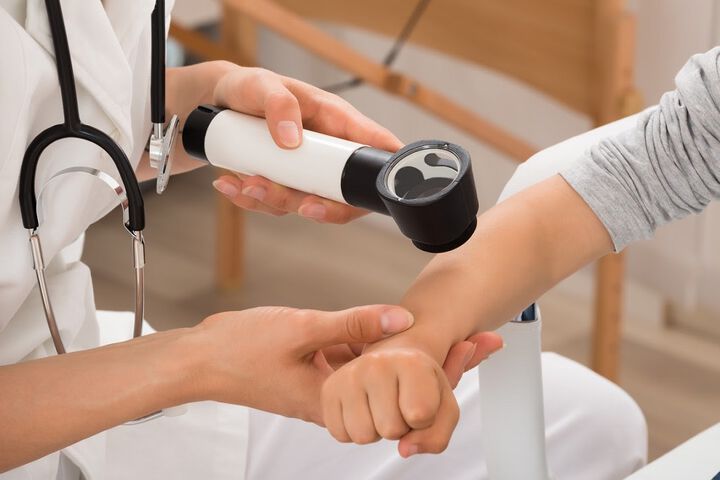 Authors:
Hajar Imtihani*, Vika Fintaru, Jeffrey Giantoro, Niken Indrastuti and Fajar Waskito
Department of Dermatology and Venereology, Faculty of Medicine, Public Health and Nursing, Universitas Gadjah Mada, Sardjito General Hospital, Yogyakarta, Indonesia
Source:
Dermatology Case Reports
Abstract

Fixed Drug Eruption (FDE) is a common cutaneous adverse drug reaction. It is characterized by recurrent lesion in the same anatomical area followed by drug rechallenge. Although NSAIDs are common agents that cause drug eruptions, piroxicam is rarely reported as the causative agent of FDE in Indonesia. Piroxicam is widely used in this region for various symptoms of joint pain. We report a piroxicam-induced FDE case in this article.
Keywords:
Fixed drug eruption; Piroxicam; Patch test
Read the whole article in the PDF file BELOW
Copyright:
© 2018 Imtihani H, et al. This is an open-access article distributed under the terms of the Creative Commons Attribution License, which permits unrestricted use, distribution, and reproduction in any medium, provided the original author and source are credited.