Articol
Rehabilitation of Organophosphate Induced Delayed Polyneuropathy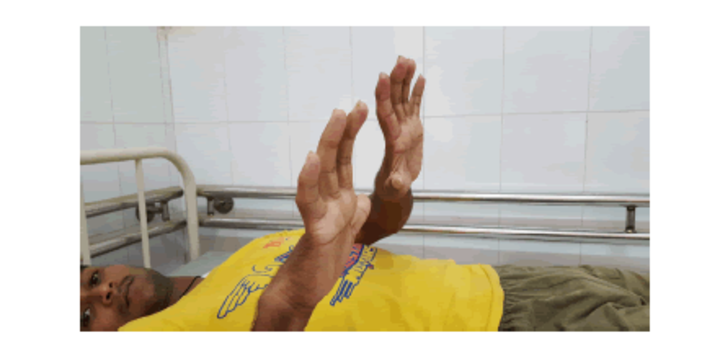 Authors:
Pabitra Kumar Sahoo*, Faiz Mohamed, Mamata Manjari Sahu and Shankar Ganesh
Department of Physical Medicine & Rehabilitation, Swami Vivekanand National Institute of Rehabilitation, India
Source:
International Journal of Physical Medicine & Rehabilitation
Abstract

Background:
Accidental exposure and suicidal attempts using large toxic doses of organophosphorus cause acute necrotic neuronal cell death in the brain leading to death of individual whereas sublethal or subclinical dose produce apoptotic neuronal cell death and involve oxidative stress. Patients survived of the acute cholinergic crisis develop organophosphate induced polyneuropathy (OPIDN) 1-5 weeks after exposure. Besides the treatment for the acute phase, no specific treatment exists to prevent occurrence of OPIDN following exposure. There is paucity of literature on rehabilitation of OPIDN conditions.
Methods:
Long term follow up of 3 cases presenting with features of OPIDN are included in the study. On admission the clinical and functional assessment was done using Overall Neuropathy Limitation Scale (ONLS). A comprehensive rehabilitation management was done.
Results:
There was significant improvement of ONLS score (p = .000) with functional improvement in all the cases. Hand functions were almost recovered to near normal. Community ambulation was possible with orthosis.
Conclusion:
The long-term study of our OPIDN cases showed remarkable rehabilitation potential. All our cases are ambulatory with orthosis and integrated to community socially as well as vocationally.
Keywords:
Polyneuropathy; Cholinergic crisis; Organophosphate
Read the whole article in the PDF file BELOW
Copyright:
© 2018 Sahoo PK, et al. This is an open-access article distributed under the terms of the Creative Commons Attribution License, which permits unrestricted use, distribution, and reproduction in any medium, provided the original author and source are credited.