Articol
Recurrent Attack of Metformin Induced Bullous Pemphigoid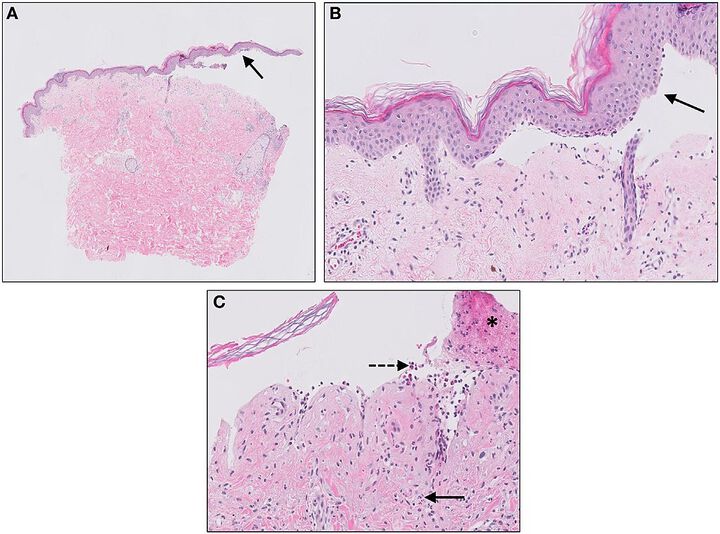 Authors:
Pravalika Lashkar*, Pavani Thota, Ravi Chander Thatipelli and Shalini Reddy Polepalli
Vaagdevi Pharmacy College, Bollikunta, Warangal, Telangana, India
Source:
Journal of Dermatology and Dermatologic Diseases - Open Access
Abstract

Bullous Pemphigoid is the large fluid filled blistering rare skin disease. This occurs when our immune system attacks the thin layer of inner tissue of outer layer of skin.
Exact reason for the abnormal immune response is unknown, but this can be triggered by certain drugs like Phenacetin, Captopril, Ibuprofen, Penicillamine, etc.
A 42-years old male patient of known diabetic mellitus joined in inpatient department of the hospital with chief complaints of itching, fluid filled blisters since 1 week over chest
and lower limbs and scalp and gradually progressed to upper limb and face. On examination of past history, two months back he admitted in hospital with same
complaints. He was treated with Corticosteroids, anti-histamine, vitamin supplement and antibiotics. Metformin is widely used as first line agent for treatment of type-2
diabetes mellitus.
Drug induced Bullous Pemphigoid has been associated with many drugs, but Metformin is not one among them. Here we a report a case on Metformin
induced recurrent attack of Bullous Pemphigoid.

Keywords:
Bullous pemphigoid • Metformin • Corticosteroids
Read more in the PDF file BELOW
Copyright:
© 2020 Lashkar P, et al. This is an open-access article distributed under the terms of the creative commons attribution license which permits unrestricted use,
distribution and reproduction in any medium, provided the original author and source are credited.
Fișiere atașate
Recurrent-attack-of-metformin-indu...