Articol
$2,340 per patient is the price for remdesivir in Europe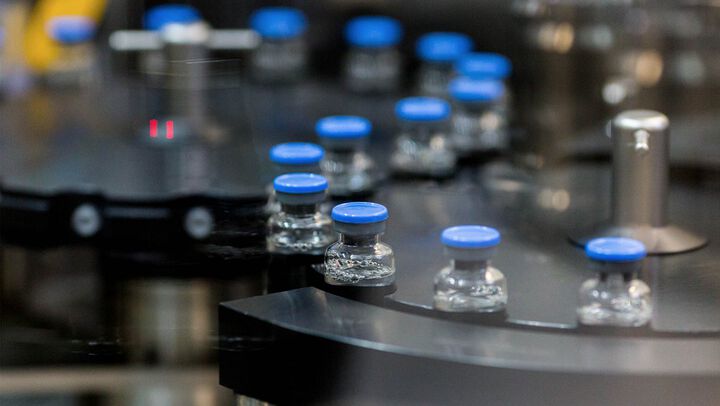 Gilead Sciences, the US company that makes the Covid-19 drug remdesivir, announced in an open letter on Monday morning long-awaited price for the Covid-19 drug.
For all governments in the developed world Gilead will charge $2,340 for a five-day course.
The letter added that the price for US private insurance companies will be $520 per vial, which would total $3,120 per patient for a five-day treatment course of six vials.
We have decided to price remdesivir well below this value. To ensure broad and equitable access at a time of urgent global need, we have set a price for governments of developed countries of $390 per vial. Based on current treatment patterns, the vast majority of patients are expected to receive a 5-day treatment course using 6 vials of remdesivir, which equates to $2,340 per patient", wrote Gilead CEO Daniel O'Day in the letter.
Reduced prices for developing countries
Countries in the developing world will get the drug at greatly reduced prices through generic manufacturers to which Gilead has licensed production.
In the developing world, where healthcare resources, infrastructure and economics are so different, we have entered into agreements with generic manufacturers to deliver treatment at a substantially lower cost. These alternative solutions are designed to ensure that all countries in the world can provide access to treatment", reads the letter.
EMA recommended it for treatment
Last week the European Medicines Agency (EMA) has recommended granting a conditional marketing authorisation to remdesivir for the treatment of COVID-19 in adults and adolescents from 12 years of age with pneumonia who require supplemental oxygen.
Remdesivir, which is currently administered through infusions, is the only drug that has an emergency use authorization from the US Food and Drug Administration to treat coronavirus infections. Until now, remdesivir treatments had been donated to the US government and allocated by the US Department of Health and Human Services and states. However, the US government's last scheduled shipments of that donation are going out today.
Remdesivir's effectiveness against Covid-19 was established in a 1,063-patient study conducted by the National Institute of Allergy and Infectious Diseases. In results released in late April and later published in the New England Journal of Medicine, the drug reduced the median time it took a patient to recover from 15 days to 11 days with a 10 day course of treatment. The mortality rate in the remdesivir group was 7.1%, compared to 11.9% among those who received placebo