Articol
COVID-19 and stages of brain damage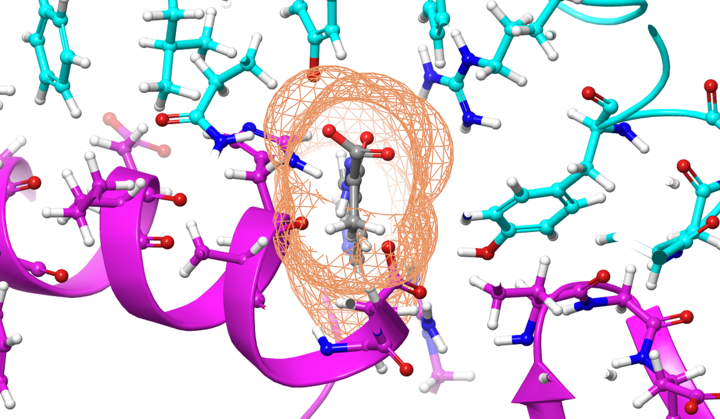 Certain patients who receive hospital care for coronavirus infection (COVID-19) exhibit clinical and neurochemical signs of brain injury, a University of Gothenburg study shows. In even moderate COVID-19 cases, finding and measuring a blood-based biomarker for brain damage proved to be possible.

Clinical and neurochemical signs of brain injury

Some coronavirus patients exhibit clinical and neurochemical signs of brain injury associated with the viral infection. COVID-19 patients who required ventilation had increased plasma NfL levels. Higher NfL concentration levels were linked to the severity of the infection.

The research is presented in the journal Neurology.

In a project at Sahlgrenska Academy, University of Gothenburg, blood samples were taken from 47 patients with mild, moderate and severe COVID-19 in the course of their hospital stay. These samples were analyzed by means of highly sensitive biomarkers for brain injury.
An increase in one of the biomarkers took place even with moderate COVID-19 — that is, in patients admitted to hospital but not in need of ventilator support. This marker, known as GFAP (glial fibrillary acidic protein), is normally present in astrocytes, a star-shaped neuron-supportive cell type in the brain, but leaks out in the event of astrocytic injury or overactivation.

The second biomarker investigated was NfL (neurofilament light chain protein), which is normally to be found inside the brain's neuronal outgrowths, which it serves to stabilize, but which leaks out into the blood if they are damaged. Elevated plasma NfL concentrations were found in most of the patients who required ventilator treatment, and there was a marked correlation between how much they rose and the severity of the disease.

The increase in NfL levels, in particular, over time is greater than we've seen previously in studies connected with intensive care, and this suggests that COVID-19 can in fact directly bring about a brain injury. Whether it's the virus or the immune system that's causing this is unclear at present, and more research is needed," says Henrik Zetterberg, Professor of Neurochemistry, whose research team at Sahlgrenska Academy performed the measurements.
Three-stage classification of brain damage

At the same time, a paper with a comprehensive review of the COVID-19's effect on the nervous system classifies brain damage caused by COVID-19 into three stages.
Results were published in the Journal of Alzheimer's Disease.

One of the authors, nationally-recognized neurologist Dr. Majid Fotuhi, MD, Ph.D., who is the medical director of NeuroGrow Brain Fitness Center in Northern Virginia and an affiliate staff at Johns Hopkins Medicine, encourages the adoption of this three-stage classification, calls for more research on COVID's long-term effects on the brain, and stresses the need for patients to receive a brain MRI before leaving the hospital.

Proposed stages:
NeuroCovid Stage I: The virus damage is limited to epithelial cells of nose and mouth and the main symptoms include transient loss of smell and taste.
NeuroCovid Stage II: The virus triggers a flood of inflammation, called cytokine storm, which begins in the lungs and travels in the blood vessels throughout all body organs. This cytokine storm leads to the formation of blood clots which cause small or large strokes in the brain.
NeuroCovid Stage III: An explosive level of cytokine storm damages the blood brain barrier, the protective insulation layer in blood vessels of the brain. As a result, blood content, inflammatory markers, and virus particles invade the brain and patients develop seizures, confusion, coma, or encephalopathy.
Read more HERE.