Articol
Sanofi will invest €610 million to create a new research centre in France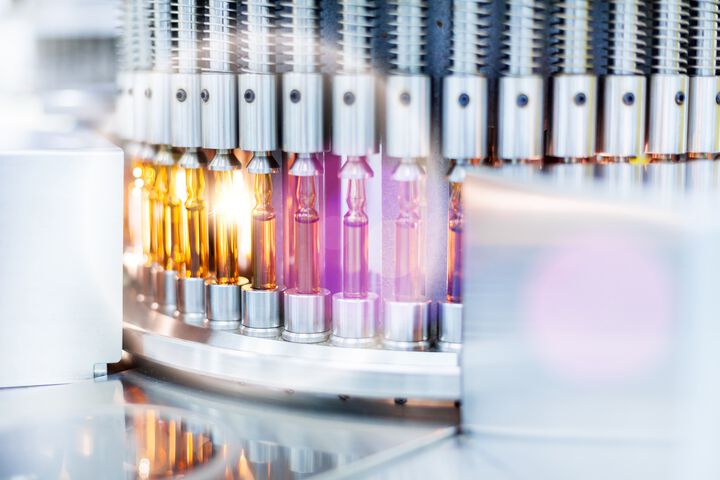 Sanofi will invest €610 million to create a new production site and research center in France with both dedicated to vaccines, the company announced aligned with its corporate strategy presented last December.

Sanofi will invest in vaccine production in France and create its Evolutive Vaccine Facility (EVF) in Neuville sur Saône. This state-of-the-art industrial site will utilize the latest innovative vaccine production technologies. The project represents an investment of €490 million over a five-year period, and is expected to create 200 new jobs. Sanofi's investment has been made possible thanks to the support and the close collaboration with French authorities over the last few months.
EVF is a new type of factory
The building of this plant will enable Sanofi Pasteur, Sanofi's global entity dedicated to vaccines, to be the first pharmaceutical manufacturer to benefit from such an industrial tool and to secure vaccine supplies in the event of new pandemics. EVF is a new type of factory designed around a central unit housing several fully digital production modules that make it possible to produce three to four vaccines simultaneously, versus only one in current industrial sites. This modularity will make it possible to prioritize the production of a specific vaccine in a more timely manner based on public health issues.

Sanofi's heart beats in France. We have a long history and exceptional teams working throughout the country, embodying our strong values. By investing in a new industrial site and a R&D center, Sanofi positions France at the core of its strategy, aiming to make France a world-class center of excellence in vaccine research and production," said Paul Hudson, Chief Executive Officer at Sanofi. "Sanofi is a major healthcare player in France, in Europe, and worldwide. It is our responsibility to focus our resources and expertise against the current pandemic, but also to invest in preparing for future ones. We welcome the ongoing collaboration and commitment of the French authorities who we have been working alongside with the last several months to achieve this."

Sanofi has also committed to investing €120 million to create a new R&D center in France at the Sanofi Pasteur site in Marcy-l'Etoile to develop future vaccines. This state-of-the-art digital facility will house highly specialized laboratories that will enable the development of vaccines against emerging diseases and pandemic risks. The facility will become a world reference for pre-clinical research and pharmaceutical and clinical development. Sanofi expresses its gratitude to the Auvergne-Rhône-Alpes French region for its support in this project.

Sanofi shares the French authorities' vision for a sovereign Europe in healthcare and announced last February the creation of a new industry-leading European company to provide active pharmaceutical ingredients. The company today stands ready to cooperate with France and the European Union (EU) on other projects which will provide the EU with extra vaccine (EVF extension project) or monoclonal antibody (cell culture tanks installation and start-up project) production capabilities. These supplementary capabilities can be leveraged by the EU and other pharma companies in the event of a healthcare crisis.
On the front line in the fight against COVID-19

Since the beginning of the pandemic, Sanofi has played a leading role in the fight against COVID-19. In collaboration with health authorities and international partners, Sanofi is one of the only companies in the world to work on the search for COVID-19 vaccine candidates by exploring two different technological approaches.
• The recombinant DNA technology, in collaboration with GSK, is a type of vaccine that makes it possible to industrially produce very large quantities of antigens, the proteins injected to stimulate the immune system's response to the virus.
• The messenger RNA technology technology, in collaboration with TranslateBio, is a vaccine that leads the human body's cells to manufacture the virus antigens to which the immune system will react.