Articol
Characterization and determination of antibiotic susceptibility pattern of bacteria associated with untreated infected wound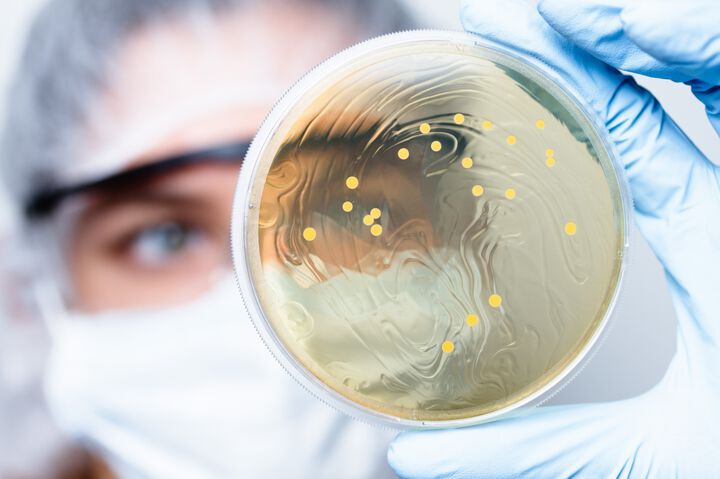 Authors:
Muhammad Ali1, Shamsu I. Abdullahi1, Bello A. Jido2
1. Department of Microbiology, Federal University Gusau, Nigeria.
2.Department of Biological Sciences, Kano University of Science and Technology, Wudil, Kano, Nigeria.
Citation :
Ali M, Abdullahi SI, Jido BA. Characterization and Determination of Antibiotic Susceptibility Pattern of Bacteria Associated with Untreated Infected Wound. Clin Res Dermatol 2019;2(2):1-6.
Abstract

Background:
Infection due to the wound has been a major health concern worldwide.
Objectives:
The study was aimed to characterize and determine antibiotic susceptibility patterns of some bacteria associated with untreated wound infection among secondary school student at Kura Local Government, Kano State, Nigeria.
Methodology:
A total of 24 samples were collected from the subjects with untreated infected wound from July 2018 to December 2018. The wound swab samples were inoculated onto Nutrient agar, Blood agar, and MacConkey agar plates and incubated aerobically at 37°C for 24 h. Each colony was re-inoculated into freshly prepared agar plates until a pure colony was obtained. Isolates were identified using Gram staining and biochemical tests. Antibiotic susceptibility test was done using agar disk diffusion method.
Result:
The result showed that a total of 124 isolates were recovered belonging to seven different species, namely, Escherichia coli, Staphylococcus aureus, Pseudomonas aeruginosa, Proteus mirabilis, Klebsiella pneumoniae, coagulase negative staphylococcus species (CoNS), and Streptococcus faecalis. The most prevalent isolate was S. aureus with 24 isolates which accounted for 19.4% of the total isolates recovered. The antibiotics susceptibility pattern of the isolates showed that S. aureus is susceptible to the entire antibiotic used except amoxicillin. Streptococcus also showed resistivity to all the antibiotics except gentamicin. E. coli showed resistivity to augmentin and amoxicillin. Klebsiella is resistant amoxicillin, P. mirabilis showed resistivity to erythromycin and amoxicillin while CoNS was resistant to amoxicillin and ciprofloxacin.
Conclusion:
It is concluded that bacteria are one of the etiological agents of wound.
Key words:
Antibiotics, bacteria, resistance, susceptibility pattern
Read the whole paper in the PDF file BELOW.
Fișiere atașate
Characterization and Determination...