Articol
A Case of Woolly Hair with Dextrocardia and Situs Inversus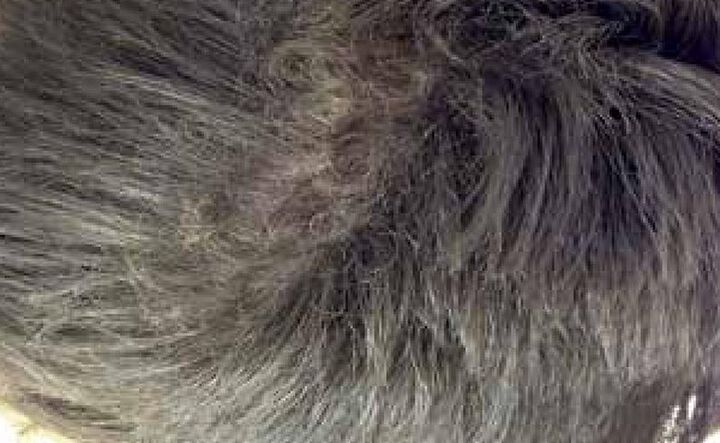 S. M. Rasel Faruk1, S. M. Bakhtiar Kamal2, Saidur Rahman3
1 Department of Dermatology, National Skin Centre and Director at Al Razi, Hair Transplant and PRP Centre, Dhaka, Bangladesh,
2 Department of Dermatology, Dhaka Medical College and Hospital, Dhaka, Bangladesh,
3 Department of Dermatology, Shaheed Ziaur Rahman Medical College, Bogra
Source:
Clinical Research in Dermatology
https://asclepiusopen.com/
ABSTRACT

Woolly hair (WH) and dextrocardia are a very rare condition along with situs inversus. A case of 18 years old young lady is found WH. No major abnormality is found. Her echocardiogram and electrocardiogram with the radiological finding of chest found normal except situs inversus. Hair bulb shows few dystrophic changes in WH due to mutation of the gene. Although WH
patient's shows spares, fine and curly hair but with dextrocardia and situs inversus is the universal case that is why we call it "Faruk's Syndrome."
CASE REPORT

Samira [Figure 1] 18 years unmarried young lady from Patuakhali district of Bangladesh is suffering from fine hair on her scalp since her childhood; her parents were not concerned about her hair at the 1st few years of her life. When she started her school life, her friends noticed that her hair is fine and density is lower than as usual. She took several types of medicine such as vitamin, anti-histamine, some ayurvedic medicine, and so many types of traditional medicine, but her condition was not improved. Then, she came to us with the complaint of the fine, thin, short, and low density of hair on her scalp. We took her family history, but no other members are suffering from the same type of problem. We did her Chest X-ray [Figure 2] where we found fundic gas shadow under the right hemidiaphragm; liver is on the left side apex of heart on the right side. Hence, we confirmed that it is a case of dextrocardia with situs inversus. Then, we did her electrocardiogram (ECG) [Figure 3] and ECG [Figure 4]. Both of the reports were fine, and no abnormality was detected except dextrocardia.
Read the whole study in the PDF file BELOW
Key words:
Dextrocardia, electrocardiogram, situs inversus, woolly hair
Fișiere atașate
A Case of Woolly Hair.pdf