Articol
Covid-19 pandemic and the skin - what should dermatologists know?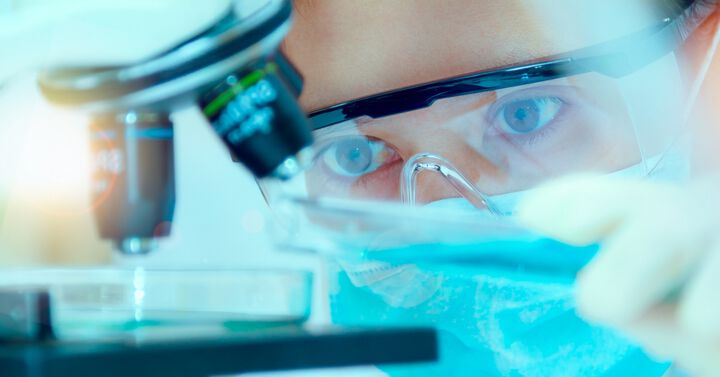 Despite the COVID-19 virus is not being dermatotropic, several skin conditions have emerged, a recent US research finds.
They are due mainly to prolonged contact to personal protective equipment and excessive personal hygiene, reports the paper which was published in the National Centre for Biotechnology Information - National Libraryof Medicine.
Skin problems related to personal protective equipment (PPE) and personal hygiene measures
The skin complications in COVID-19 infection are mainly due to the hyper-hydration effect of PPE, friction, epidermal barrier breakdown, and contact reactions, all of which may aggravate an existing skin disease. The dermatologic manifestations are far different from those recorded during the Influenza Epidemic of 1918–1919. Erythema, papules, maceration, and scaling are the most commonly reported skin changes due to extended wear of PPE6 (fig. 1 ). Symptoms have included burning, itching, and stinging. Such findings have been attributed to the use of PPE in 97.0% of 542 frontline healthcare workers (HCWs).
Most affected - nasal bridge, cheeks, forehead and hands
The most commonly affected skin sites were the nasal bridge (83% due to the use of protective goggles but not the hygiene mask, cheeks, forehead, and hands.
The atopic diathesis, low humidity, frequency of hand washing, wet work, glove use, and duration of employment are important risk factors for the development and/or aggravation of hand dermatitis.6 In terms of contact dermatitis prevention, we recommend applying hand cream frequently, especially following hand washing and before applying PPE.
How to prevent skin complications
The conclusions of the paper are that the skin and COVID-19 interactions, as well as the consequences to the skin and mucous membranes of increased personal hygiene measures, should be recognized by dermatologists and their co-workers. The use of preventive measures, including emollients, barrier creams, and moisturizers, is essential in preventing skin complications aggravated by preventive measures during the pandemic.