Articol
WHO starts a global trial of 4 therapies for COVID-19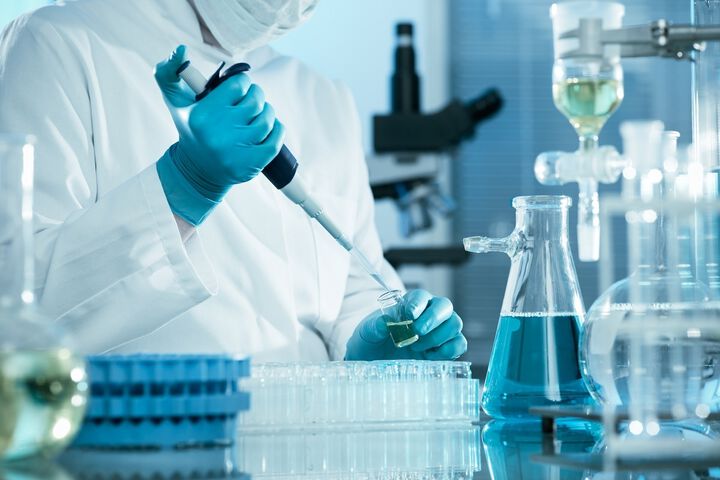 The World Health Organization (WHO) announced on a large global trial, called SOLIDARITY, to find out whether any of four most promising drugs can treat infections with the new coronavirus for the dangerous respiratory disease.
It's an unprecedented effort—an all-out, coordinated push to collect robust scientific data rapidly during a pandemic. The study, which could include many thousands of patients in dozens of countries, has been designed to be as simple as possible so that even hospitals overwhelmed by an onslaught of COVID-19 patients can participate.
Researchers and public health agencies are looking to repurpose drugs already approved for other diseases and known to be largely safe. They're also looking at unapproved drugs that have performed well in animal studies with the other two deadly coronaviruses, which cause severe acute respiratory syndrome (SARS) and Middle East respiratory syndrome (MERS).
4 most promising therapies
Scientists have suggested dozens of existing compounds for testing, but WHO is focusing on what it says are the four most promising therapies:
An experimental antiviral compound called remdesivir;
The malaria medications chloroquine and hydroxychloroquine;
A combination of two HIV drugs, lopinavir and ritonavir;
That same combination plus interferon-beta, an immune system messenger that can help cripple viruses.
Some data on their use in COVID-19 patients have already emerged—the HIV combo failed in a small study in China—but WHO believes a large trial with a greater variety of patients is warranted.
Enrolling subjects will be easy
Enrolling subjects in SOLIDARITY will be easy. When a person with a confirmed case of COVID-19 is deemed eligible, the physician can enter the patient's data into a WHO website, including any underlying condition that could change the course of the disease, such as diabetes or HIV infection. The participant has to sign an informed consent form that is scanned and sent to WHO electronically. After the physician states which drugs are available at his or her hospital, the website will randomize the patient to one of the drugs available or to the local standard care for COVID-19.
After that, no more measurements or documentation are required," says Ana Maria Henao Restrepo, a medical officer at WHO's Emergencies Programme. Physicians will record the day the patient left the hospital or died, the duration of the hospital stay, and whether the patient required oxygen or ventilation, she says. "That's all."
"We are doing this in record time"
The design is not double-blind, the gold standard in medical research, so there could be placebo effects from patients knowing they received a candidate drug. But WHO says it had to balance scientific rigor against speed.
The idea for SOLIDARITY came up less than 2 weeks ago, Henao Restrepo says, and the agency hopes to have supporting documentation and data management centers set up next week. "We are doing this in record time," she says.
The design of the SOLIDARITY trial can change at any time. A global data safety monitoring board will look at interim results at regular intervals and decide whether any member of the quartet has a clear effect, or whether one can be dropped because it clearly does not. Several other drugs, including the influenza drug favipiravir, produced by Japan's Toyama Chemical, may be added to the trial.
Thousands of patients
To get robust results from the study, several thousands of patients will likely have to be recruited, says Henao-Restrepo. Argentina, Iran, South Africa, and several other non-European countries have already signed up. WHO is also hoping to do a prevention trial to test drugs that might protect health care workers from infection, using the same basic protocol, Henao-Restrepo says.
The trial's European counterpart, Discovery, will recruit patients from France, Spain, the United Kingdom, Germany, and the Benelux countries, according to an INSERM press release today. The trial will be led Florence Ader, an infectious diseases researcher at the University Hospital Center in Lyon.
On Sunday, INSERM, the French biomedical research agency, announced it will coordinate an add-on trial in Europe, named Discovery, that will follow WHO's example and will include 3200 patients from at least seven countries, including 800 from France. That trial will test the same drugs, with the exception of chloroquine. Other countries or groups of hospitals could organize add-on studies as well, Heneo-Restrepo says. They are free to do additional measurements or observations, for instance on virology, blood gases, chemistry, and lung imaging. "While well-organized additional research studies of the natural history of the disease or of the effects of the trial treatments could well be valuable, they are not core requirements," she says.