Articol
Glucose-lowering effect for low carbohydrate diet in diabetic patients with positive GADA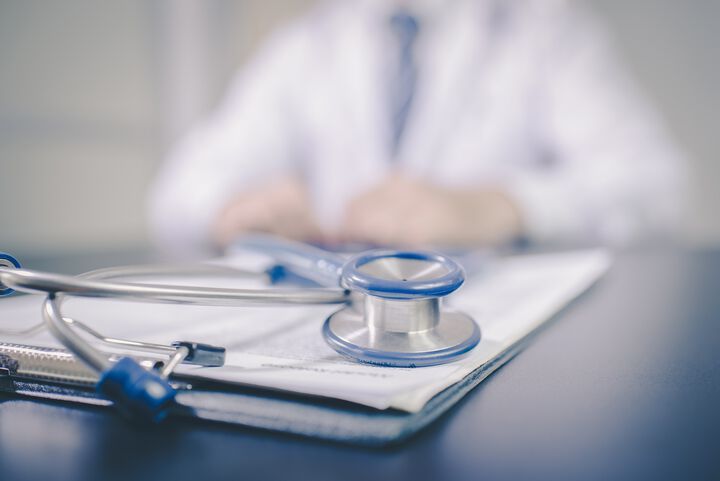 Authors:
Koji Ebe1,2, Hiroshi Bando2,3*, Tetsuo Muneta2,4, Masahiro Bando5 and Yoshikazu Yonei6
1Takao Hospital, Kyoto, Japan
2Japan Low Carbohydrate Diet Promotion Association, Kyoto, Japan
3Department of Medical Research, Tokushima University, Tokushima, Japan
4Muneta Maternity Clinic, Chiba, Japan
5Department of Gastroenterology and Oncology, Institute of Biomedical Sciences, Tokushima University Graduate School, Tokushima, Japan
6Anti-Aging Medical Research Center, Graduate School of Life and Medical Sciences, Doshisha University, Kyoto, Japan
Source:
Endocrinology and Metabolism: Open Access

Abstract
Background:
Authors and collaborators have continued clinical research for Low Carbohydrate Diet (LCD) and Calorie Restriction Diet (CRD), glucose variability and M value. We investigated patients with Type 2 Diabetes Mellitus (T2DM) with positive Glutamic Acid Decarboxylase Antibody (GADA).
Subjects and methods:
Subjects were 12 patients with T2DM showing positive GADA (group 1). They were given CRD on day 1,2, and LCD on day 3-14. Daily profile of blood glucose was measured each day, and data were calculated to M value expressing average glucose and Mean Amplitude of Glycemic Excursions (MAGE). Further, 12 T2DM cases with negative GADA were recruited, who were age-, sexglucose- related data-matched (group 2).
Results:
Data of group 1 were as follows: age 54.9 ± 14.3 yo, HbA1c 7.1 ± 0.9%, average blood glucose and M value on day 2 vs 4 were 187 (157-255) vs 145 (114-172), 76.9 (45.9-278) vs 27.2 (19.3-83.5), respectively. In group 2, M value on day 2 vs 4 were 69.9 (37.8-149) vs 5.8 (3.5-13.3), respectively. Group 1 showed insufficient decreased glucose in M value.
Discussion and conclusion:
These results suggested that cases with positive GADA would have insufficient insulin secretion in response to LCD, and may lead to Slowly Progressive Insulin-Dependent Diabetes Mellitus (SPIDDM) status in the future.

Keywords

Glutamic acid decarboxylase antibody (GADA); Slowly-progressive type 1 diabetes (SPIDDM); Glucose variability Type 2 diabetes mellitus (T2DM); M value Low Carbohydrate Diet (LCD)
Abbreviations

GADA: Glutamic Acid Decarboxylase Antibody; MAGE: Mean Amplitude of Glycemic Excursions ; SPIDDM: Slowly-Progressive Type 1 Diabetes; T2DM: Type 2 Diabetes Mellitus; LCD: Low Carbohydrate Diet; CRD: Calorie Restriction Diet; HOMA-R: Homeostasis Model Assessment of Insulin Resistance; HOMA-β: Homeostasis Model Assessment of β Cell Function
Introduction

Diabetes has caused various influences to diabetic patients with microvascular and macrovascular complications, and with their Activities Daily Living (ADL) and Quality of Life (QOL) [1]. Furthermore, diabetes has been recently one of the crucial medical problems worldwide. The number of the diabetic patients has been increasing in both of developed and developing countries. Then, the diagnosis and treatment for diabetes has been crucial in the light of social and economic aspects [2].
Diabetes has some categories including Type 1 Diabetes Mellitus (T1DM), Type 2 Diabetes Mellitus (T2DM) and others. As recent topic, there is a subtype between T1DM and T2M, which has been in focus from clinical and immunological points of view. It is necessary for careful evaluation, treatment and following up for years.
T1DM has been classified into 2 types due to the guidelines of the World Health Organization (WHO) and the American Diabetes Association (ADA) in European and North American region. They include i) Autoimmune diabetes (type 1A) and ii) Idiopathic diabetes (type 1B) [3]. Among them, type 1A is characterized for its presence of autoantibodies at the onset of hyperglycemia, such as Glutamic Acid Decarboxylase Antibody (GADA) and anti-Insulinoma-Associated Antigen 2 (IA2) and others [4]. In contrast, type 1B has been known by the dependence without the present evidence of autoimmunity [3].
On the other hand, in Japan, T1DM has been classified into rather detail way by Japan Diabetes Association (JDA). There are i) autoimmune, ii) idiopathic from the etiology aspect, and iii) acute, iv) Slowly Progressive Insulin-Dependent Diabetes Mellitus (SPIDDM), v) fulminant in the light of onset style from clinical aspect [5]. Diabetic cases with SPIDDM usually do not show ketosis or ketoacidosis at the onset, and either not require insulin treatment in earlier years [6]. As for the diagnosis of SPIDDM, there are positive results for GADA and/or some kinds of Islet Cell Antibodies (ICAs) [7].
Concerning this type of diabetic pathophysiological situation, it is called as SPIDDM in Japan and Latent Autoimmune Diabetes in Adults (LADA) in Western countries [8]. SPIDDM has been characteristic for its positive GADA and ICA. Patients with SPIDDM usually show insulin independent condition at the onset period in early years. However, within several years, the patient would possibly become insulin-dependent because of gradually impaired insulin secretion [9]. Consequently, clinical manifestation of diabetic condition has been found in SPIDDM and LADA.
For the patients with SPIDDM, T2DM and T1DM, the authors have continued clinical diabetic research for long years. Especially, we have reported comparative study of nutritional therapy, such Calorie Restriction Diet (CRD) and Low Carbohydrate Diet (LCD).
CRD had been the ordinary nutritional therapy way formerly. However, Atkins and Bernstein initiated and developed LCD during 1980-90's in western countries [10,11]. Thus, LCD has been gradually popular, and the efficacy of LCD for weight reduction and glucose lowering has been reported and known widely. As a result, LCD revealed predominant effects in comparison with the Mediterranean and CRD in the Dietary Intervention Randomized Controlled Trial (DIRECT) study [12,13]. There have been various discussion on CRD and LCD so far, indicating clinically predominance of LCD [14,15].
In contrast, authors and co-workers have initiated LCD for the first time in Japan [16]. Successively, we have developed three types of simple application of LCD into clinical practice and health care field, which are petite LCD, standard LCD, and super LCD [17,18]. We have continued the proposal of Meal Tolerance Test (MTT). We always give diabetic two kinds of nutritional treatment which are CRD and LCD together. In similar way of Insulinogenic Index (IGI) for 75 g Oral Glucose Tolerance Test (OGTT), 70 g of carbohydrate in CRD can be enough applied for the study of the delta ratio of insulin/glucose at 0-30 min [19].
Furthermore, daily profile of blood glucose has been studied for CRD and LCD meals. These data were transformed into M value that is a numerical value indicating both of average blood glucose and Mean Amplitude Of Glycemic Excursions (MAGE). Both factors always influence blood glucose variability in the diabetic patients.
Combining the both research mentioned above together, authors have studied the pathophysiology of patients with SPIDDM and T2DM groups. In this study, we report the glucose variability of SPIDDM and the compare several biomarkers in the both groups.
Materials and Methods

In this study subjects enrolled were 24 patients with T2DM. They were recently diagnosed for T2DM, and admitted to the hospital. This is called as educational diabetic admission for 14 days, including the evaluation and treatment for diabetes.
Read the whole article in the PDF file BELOW
Citation:
Ebe K, Bando H, Muneta T, Bando M, Yonei Y (2019) Glucose-lowering effect for low carbohydrate diet (LCD) in diabetic patients with positive glutamic acid decarboxylase antibody (GADA). Endocrinol Metab Vol. 3 No.1: 115.
Copyright:
© 2019 Ebe K, et al. This is an open-access article distributed under the terms of the Creative Commons Attribution License, which permits unrestricted use, distribution, and reproduction in any medium, provided the original author and source are credited.
Fișiere atașate
glucoselowering-effect-for-low-car...