Articol
American Academy of Dermatology: Consumers should continue to use sunscreen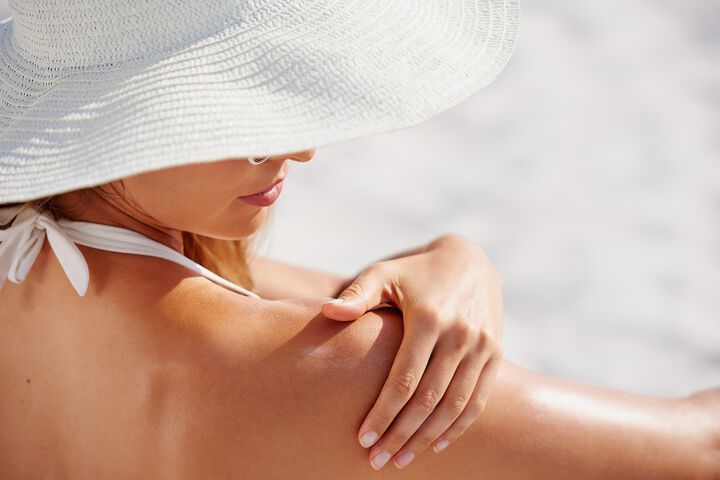 A follow-up study published in the Journal of the American Medical Association builds upon previous research aiming to assess whether, and to what extent, certain chemical sunscreen ingredients are absorbed into the body through the skin, the American Academy of Dermatology announced.
Six sunscreen ingredients tested
This study, titled 'Effect of Sunscreen Application on Plasma Concentration of Sunscreen Active Ingredients,' tested six sunscreen ingredients — avobenzone, oxybenzone, octocrylene, homosalate, octisalate and octinoxate — in four different formulations after a single, full-body application to analyze the ingredients' absorption levels in the blood. These ingredients are used in chemical sunscreens, which act as a sponge to absorb and block the sun's damaging UV rays. While these active ingredients were absorbed into the bloodstream at levels exceeding the U.S. Food and Drug Administration's threshold for waiving additional safety tests, more research is needed to determine if the absorption has any effects on a person's health. As the researchers point out, just because an ingredient is absorbed into the bloodstream does not mean that it is harmful or unsafe.
Consumers should continue to use sunscreen
Most importantly, the study authors and the FDA conclude that consumers should continue to use sunscreen to protect themselves from the sun.
INFOGRAPHIC: SAY YES TO SUN PROTECTION
Skin cancer is the most common cancer in the U.S., and unprotected exposure to the sun's harmful ultraviolet rays is a major risk factor. Because dermatologists see first-hand the impact that skin cancer has on patients and their families, the AAD recommends that everyone seek shade, wear protective clothing — including a lightweight and long-sleeved shirt, pants, a wide-brimmed hat and sunglasses — and apply a broad-spectrum sunscreen with an SPF of 30 or higher to all exposed skin. These recommendations are based on current scientific evidence — which shows a sunscreen is an effective way to reduce skin cancer risk — and current FDA regulations.
In addition to chemical sunscreens, people can use physical sunscreens, also known as mineral sunscreens, which act like a shield. They sit on the surface of the skin, primarily deflecting the sun's rays. They include the active ingredients titanium dioxide and/or zinc oxide, and are recommended for people with sensitive skin.
The AAD remains committed to supporting and enhancing patient care. If you are concerned about the safety of the ingredients in your sunscreen, speak with a board-certified dermatologist to develop a sun protection plan that works for you.
About the AAD

Headquartered in Rosemont, Ill., the American Academy of Dermatology, founded in 1938, is the largest, most influential, and most representative of all dermatologic associations. With a membership of more than 20,000 physicians worldwide, the AAD is committed to: advancing the diagnosis and medical, surgical and cosmetic treatment of the skin, hair and nails; advocating high standards in clinical practice, education, and research in dermatology; and supporting and enhancing patient care for a lifetime of healthier skin, hair and nails.