Articol
ACNE clinical guidelines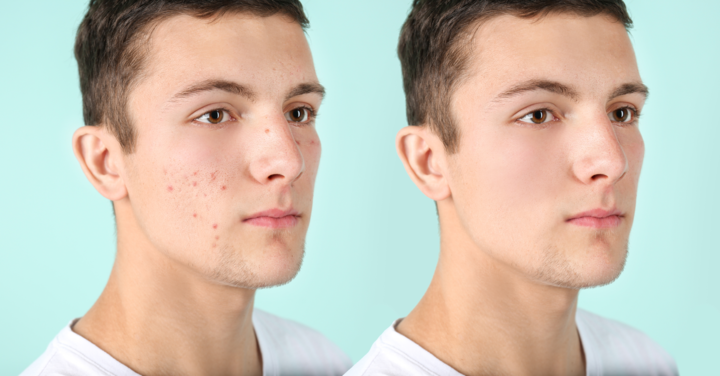 American Academy of Dermatology
This Guideline addresses the management of adolescent and adult patients who present with acne vulgaris.
The guideline discusses various acne treatments including:
Topical therapies
Systemic agents
Physical modalities
Lasers
Photodynamic therapy

In addition, the guideline covers:
Grading/classification system
Microbiologic and endocrinologic testing
Complementary/alternative therapies
The role of diet

This guideline does not examine the treatment of acne sequelae (e. g. scarring, post-inflammatory dyschromia).
The work group was comprised of 17 recognized acne experts, one general practitioner, one pediatrician, and one adult patient.
Access the full acne guideline from JAAD in the PDF file BELOW.
Guideline highlights
Acne is very common among adolescents and young adults, but can persist into adulthood
Nearly 85% of teenagers are affected by acne at some point during their teenage years
In total, over 50 million people have acne in the United States
Permanent scarring, poor self-image, depression, and anxiety can result from acne

Pathogenesis
Understanding of acne pathogenesis is evolving, but may involve a combination of the following factors:
- follicular hyperkeratinization
- microbial colonization with P. acnes
- sebum production
- complex inflammatory mechanisms
- neuroendocrine regulatory mechanisms
- diet
- genetic factors
- non-genetic factors
Addresses the management of adolescent and adult patients who present with acne vulgaris. The acne treatments including:
- topical therapies
- systemic agents
- physical modalities
- lasers
- photodynamic therapy
In addition, the guideline covers:
- grading/classification system
- microbiologic and endocrinologic testing
- complementary/alternative therapies \
- the role of diet

This guideline does not examine the treatment of acne sequelae (e. g. scarring, post-inflammatory dyschromia
Fișiere atașate
PIIS0190962215026146 (1).pdf