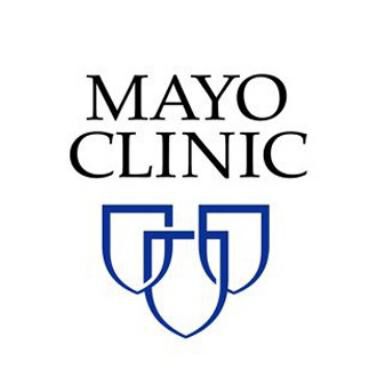 CredoMedia Romania
Pagină
Trimiteți mesaj utilizatorului
Raportare privind articol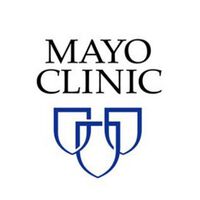 Testosterone and Cardiovascular Health
A new article in Mayo Clinic Proceedings summarizes the current evidence regarding the relationship between testosterone and CV health
There is an ongoing debate in the medical community regarding the effects of testosterone on cardiovascular (CV) health. For decades, there has been conflicting evidence regarding the association of endogenous testosterone levels and CV disease (CVD) events that has resulted in much debate and confusion among health care providers and patients alike. Testosterone therapy has become increasingly widespread, and after the emergence of studies that reported increased CVD events in patients receiving testosterone therapy, the US Food and Drug Administration (FDA) released a warning statement about testosterone and its potential risk regarding CV health. Some of these studies were later found to be critically flawed, and some experts, including the American Association of Clinical Endocrinologists and an expert panel regarding testosterone deficiency and its treatment, reported that some of the FDA statements regarding testosterone therapy were lacking scientific evidence.

A new article published in Mayo Clinic Proceedings, summarizes the current evidence regarding the relationship between testosterone (endogenous and supplemental) and CV health. A literature review was conducted via search using PubMed and specific journal databases, including the New England Journal of Medicine and the Journal of the American College of Cardiology.
Key search terms included testosterone and cardiovascular health, coronary artery disease, heart failure, androgen deprivation therapy, intima-media thickness, and adrenal androgens. Initial study selection was limited to publications within the past 10 years (January 1, 2007, through December 31, 2016); however, key publications outside of this time frame were selected if they provided important quantitative data or historical perspectives for the review of this topic. The search was further supplemented by reviewing references in selected articles.

See The Mayo Clinic Video about the research HERE

Androgens in the Male
Under the control of the pituitary hormones luteinizing hormone and follicle-stimulating hormone (FSH), the Leydig cells of the testes produce testosterone. In males, 95% of circulating testosterone is derived from testicular production (3-10 mg/d).14 Testosterone causes virilization of the external male genitalia during embryonic development, promotes somatic growth and secondary sexual characteristic development (adrenarche) in puberty, and is necessary for spermatogenesis, stimulation of libido, normal sexual function, and maintenance of muscle and bone mass in adults.14 Androgen deficiency may be caused by gonadotropin deficiency or primary testis dysfunction. The effects of testosterone include bone formation, increased muscle mass, spermatogenesis, prostate growth, acne, facial/body hair development, and scalp hair loss. Excess testosterone and testosterone therapy have been associated with worsening of sleep apnea, gynecomastia, polycythemia, and prostate-specific antigen level elevation.

Endogenous Testosterone and CV Health
Testosterone reaches maximum levels in men at approximately age 30 years, after which levels steadily decline at a rate of 1% to 2% annually. Endogenous levels of serum testosterone fluctuate by a circadian pattern, as well as in response to stress. Testosterone levels drop abruptly with acute illnesses, such as MI, sepsis, or trauma, and low testosterone levels are associated with several chronic conditions, including diabetes, renal failure, malignancy, hypertension, and dyslipidemia. This fluctuation of testosterone levels according to various disease states complicates the assessment of a potential cause-and-effect relationship between testosterone levels and CV health due to the large number of associated variables. These variables are confounding considering that CVD occurs most commonly in elderly men and that elderly men typically have lower levels of serum testosterone as well as increased chronic disease burden. Although there is evidence of testosterone deficiency being associated with increased mortality in multiple cohort studies, it remains unclear whether this is a causal relationship or due to low testosterone level being a biomarker of poor overall health. Therefore, a high testosterone level in elderly men may be a sign of good general health and thereby is associated with reduced risk of CVD events.

Testosterone and CAD
Despite regional variations in the prevalence of CAD (coronary artery disease), men are consistently at an approximately 3-fold increased risk compared with women to develop CAD, and men often develop the disease a decade earlier.1Although testosterone deficiency is not considered a traditional risk factor for CAD, it is widely accepted that men experience a gradual decline in testosterone levels with increasing age and that male sex has long been considered a strong risk factor for CAD.17 Many studies have been conducted to investigate the relationship between testosterone and CAD, and although there is a growing body of evidence suggesting that testosterone deficiency has a much stronger association with CAD than controls with normal coronary arteries, the evidence has been conflicting.

Testosterone and Heart Failure
The role of testosterone in the pathogenesis and progression of heart failure (HF) is a topic of increasing interest. Heart failure is a unique metabolic syndrome characterized by numerous endocrine, metabolic, and inflammatory parameters, and approximately 25% of men with chronic HF have biochemical evidence of testosterone deficiency, which has been associated with progression of HF. As mentioned previously, testosterone levels are often reduced in states of acute and chronic illness. In addition, hepatic congestion in patients with HF can lead to an increase in sex hormone binding globulin (SHBG) levels, with a subsequent further decrease in free testosterone levels. It has also been found that testosterone levels are decreased in proportion to HF severity.
Testosterone in Postmenopausal Women
Coronary artery disease is the leading cause of death in postmenopausal women. Endogenous free testosterone levels in postmenopausal women have been significantly associated with their degree of CAD, independent of BMI and other risk factors, such as diabetes, hypertension, smoking, and hyperlipidemia.72 The loss of ovarian function after menopause leads to a dramatic fall of estrogen levels, whereas secretion of testosterone remains at the same levels, or may even increase.72 This rapid decline of estrogen with menopause causes a period of relative androgen excess. An important quantification of this androgen excess, the free androgen index, tends to be a better predictor of many health outcomes, especially CVD ones, compared with testosterone alone.72 Most (∼65%) circulating testosterone is bound to SHBG, and levels of SHBG are increased by estrogen.72 The free androgen index is calculated as testosterone/SHBG.72 Therefore, after menopause, the decreased levels of estrogen lead to decreasing levels of SHBG and a higher free androgen index. It has been hypothesized that a relative androgen excess during the menopausal transition may at least partially be responsible for CVD risk in women.

Conclusion

Although there is evidence of testosterone deficiency being associated with increased mortality in multiple cohort studies, it remains unclear whether this is a causal relationship or due to low testosterone level being a biomarker of poor overall health. Considering that CVD occurs most commonly in elderly men and that elderly men typically have lower levels of serum testosterone and increased chronic disease burden, there are multiple confounding variables regarding any potential cause and effect of endogenous testosterone levels on CV health. The evidence overall suggests that normal physiologic levels of testosterone are beneficial to the male CV system and that testosterone deficiency is associated with an unfavorable metabolic profile and increased CVD events, such as MI and mortality. Increased IMT, which has been studied as an indicator of atherosclerotic progression, is found to be associated with testosterone deficiency across multiple phenotypically distinct patient populations, including elderly men and obese adolescent females.

You can read the whole article in Mayo Clinic Proceedings.