Articol
Frailty in Heart Failure: A Coalesce of International Guidelines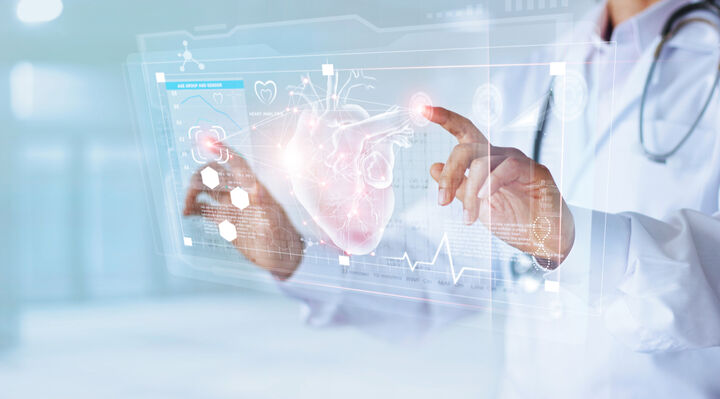 Authors:
Mariam Hassan1*, Samer Ellahham2,3 and Hanan Sheikh Ibrahim3
1Gulf Medical University, Ajman, United Arabic Emirates
2Cleveland Clinic Foundation, Ohio, United States of America
3Cleveland Clinic Abu Dhabi and Cleveland Clinic Foundation, Abu Dhabi, United Arabic Emirates
Source:
Journal of Clinical & Experimental Cardiology
Abstract

An ever-growing elderly population is likely accompanied by increased rates of preeminent comorbidities - particularly cardiovascular disease which seems to be taking precedence over all other age-associated, end-organ disorders. Heart failure (HF) is a leading cause of morbidity and mortality. It has become a public health problem for global citizens, caregivers as well as economies that must bear its financial burden. The repercussions of HF, however, are not solely attributed to a dysfunctional bodily system, but also to a decline in physiologic reserve that denotes frailty. Although physicians may recognize a frail picture from a clinical standpoint, frailty regrettably remains equivocal. We have yet to formulate a universally agreed-upon definition, meaning that the most appropriate frailty screening and assessment tools cannot be designated. Nevertheless, the present review aims to summarize the latest international guidelines on HF management while encouraging liberal use of frailty measures for the purpose of risk stratification, signifying prognosis and potentially influencing the management of HF altogether.
Keywords:
Cardiovascular disease; Elderly; Frailty; Guidelines; Heart failure
Read the whole article in the PDF file BELOW
Copyright:
© 2019 Hassan M, et al. This is an open-access article distributed under the terms of the Creative Commons Attribution License, which permits unrestricted use, distribution, and reproduction in any medium, provided the original author and source are credited.
Fișiere atașate
frailty-in-heart-failure-a-coalesc...