Articol
Thalidomide, A Rational Agent for Treatment of Multicentric Reticulohistiocytosis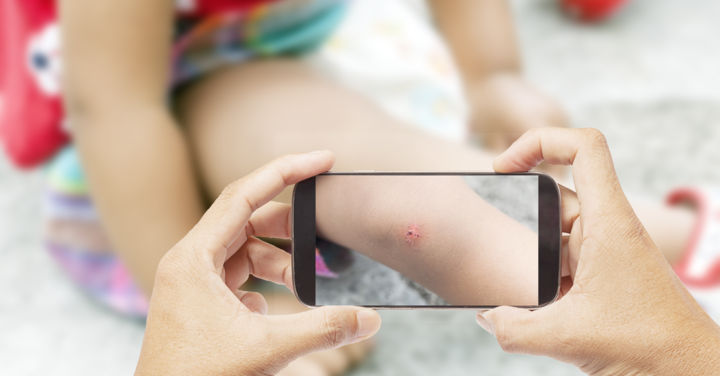 Authors:
Daniel J Zinn1, Olive Eckstein2, Mary L Olsen3, Carl E Allen2 and Kenneth L McClain2
1Department of Pediatrics, Lehigh Valley Reilley Children's Hospital, Allentown, Pennsylvania, USA
2Texas Children's Cancer and Hematology Centers, Baylor College of Medicine, Houston, Texas, USA
3Baptist Physicians Network, Rheumatology Center, Beaumont, Texas, USA


Source:
Dermatology Case Reports journal
Abstract

A patient with Multifocal Reticulohistiocytosis (MRH) of skin and joints failed treatment with etanercept, methotrexate, hydroxychloroquine, prednisone, bisphosphonates and hydroxyzine. Long term treatment with thalidomide led to marked improvement in joint and cutaneous manifestations.
Introduction

Multicentric Reticulohistiocytosis (MRH) is a rare non-Langerhans
Cell Histiocytosis aوٴecting skin and joints first described in 1937 by
Webber and Freudenthal [1]. Нe incidence of MRH is not known and
most oіen presents in 40-50-year-old women [2,3]. Skin lesions are
red, brown or violaceous papules and nodules on the hands, fingers,
face, and trunk ranging in size from several millimeters to several
centimeters and can be associated with pruritus [3]. Clusters of
periungal papules, oіen referred to as 'coral beads,' are considered
pathognomonic of MRH. Arthritis associated with MRH frequently
involves the distal and proximal interphalangeal joints, but may also
involve other joints. Нe destructive process associated with this
disease can progress to arthritis mutilans, which has been reported in
up to 50% of cases if untreated [3]. While less common, systemic
symptoms can include fever, weight loss, anorexia, weakness or
lymphadenopathy [2,3]. Twenty-five to 50% of MRH cases have been
associated with a variety of malignancies such as breast, ovarian,
stomach and cervical cancers, lymphoma, and melanoma as well as
autoimmune disorders in 5%-20% of cases, most commonly Sjögrens
syndrome [4-6].
Read the whole article in the PDF file BELOW
Keywords:
Reticulohistiocytosis; Multicentric reticulohistiocytosis;
Histiocytic disorders; Нalidomide
Fișiere atașate
thalidomide-a-rational-agent-for-t...