Articol
Presentation Patterns and Medical History of Patients with Chronic Pelvic Pain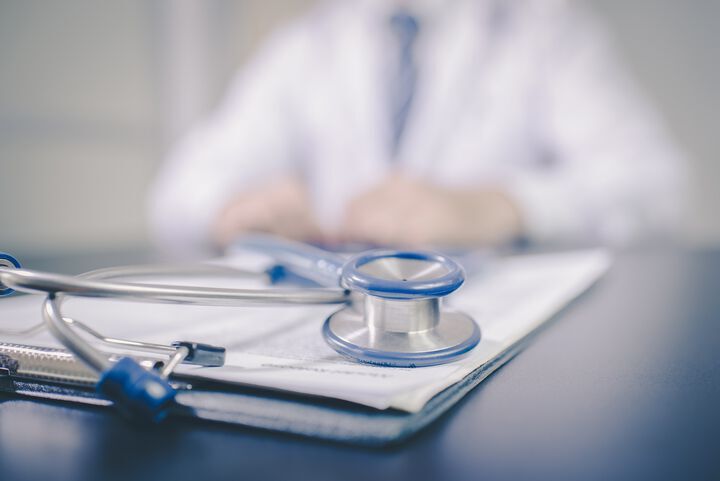 Authors:
Abdel-Gadir A
Division of Gynecology and Reproductive Medicine and Surgery, Al-Salam International Hospital, Al-Messila Clinics Tower, Port Sayeed Road, Kuwait
Source:
Journal of Clinical Case Reports
Abstract

Objective:
Study the presentation patterns and previous medical experience of patients with continuous or intermittent chronic pelvic pain.
Material and Methods:
Presentation patterns of 113 patients with continuous or intermittent chronic pelvic pain were examined in an observational study. Details of history taken during previous consultations were assessed relative to a modified protocol based on the International Pelvic Pain Society assessment form.
Results:
80 and 33 patients presented with continuous or intermittent chronic pelvic pain respectively. There were no differences between the two groups regarding the combined prevalence of dysmenorrhoea with dyspareunia, bowel symptoms and pelvic tenderness. However, urinary symptoms were more common in the intermittent group and symptoms duration was longer in patients with continuous pain. History evaluation revealed 77 (68.1%), 91 (80.5%), 102 (90.3%), 18 (15.9%) and 98 (86.7%) patients were not interviewed before regarding detailed sexual or urinary history, painful defecation, pelvic infection or similar family history respectively. Furthermore, only 10 patients (8.8%) had bimanual pelvic examinations while menstruating.
Further enquiry revealed personal and family history of autoimmune disorders in 58 patients (59.2%) with, and 3 (20.0%) without endometriosis, p=0.005. Hypothyroidism was the main disorder. Endometriosis was diagnosed in 98 (86.7%) patients, with no differences between the continuous or intermittent pain groups. 55 patients (48.7%) had previous surgery; 46 of them (83.5%) were performed for treatment of endometriosis. Combined dyspareunia, dysmenorrhoea and pelvic tenderness were highly associated with endometriosis which was diagnosed in 45 of 51 (88.2%) patients previously treated for irritable bowel syndrome.
Conclusion:
Tailored protocols are necessary to guarantee proper interviewing of patients with chronic pelvic pain. Furthermore, combination of dysmenorrhoea, dyspareunia and pelvic tenderness during menstrual examination could be used for provisional diagnosis of endometriosis. Surgical interventions should be done in specialized centres for patients' safety and to reduce the need for repeated operations.
Keywords:
Chronic pelvic pain; Endometriosis; Irritable bowel syndrome
Read the whole study on the PDF file BELOW
Fișiere atașate
presentation-patterns-and-medical-...