Articol
Association between admission serum blood glucose levels and 30-day mortality in patients presenting with ST elevation myocardial infarction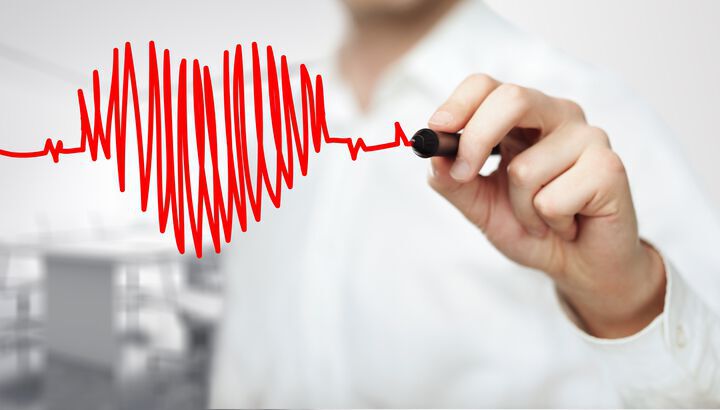 Authors:
Patted SV*, Porwal SC, Ambar S, Prasad MR, Sethi K, Hesarur V, Patil V and Atharga S
Department of Cardiology, Jawaharlal Nehru Medical College, Belgaum, Karnataka, India
Abstract

Objectives:
The aim of the study was to evaluate the association between stress hyperglycaemia and in hospital and 30-day mortality in patients with acute ST-elevation myocardial infarction (STEMI).
Materials and methods:
This one-year hospital-based cross-sectional study was performed in the Department of Cardiology, KLES Dr. Prabhakar Kore Hospital and Medical Research Centre, Belagavi from January 2017 to December 2018. A total of 465 patients with STEMI were evaluated for ad-mission blood glucose levels and outcome.
Results:
Out of 465 patients, 255 (54.84%) patients had elevated admission blood sugar levels (≥ 140 mg/dL). A total of 47 patients (10.10%) died out of which 34 died during hospitalization. Those who presented with serum blood glucose levels of more than 140 mg/dL had an advanced Killip class and a poorer outcome. Mortality was significantly higher in patients with admission blood glucose levels of >200 mg/dL (15.28% vs. 8.11% with 140 to 200 mg/dL and 7.62% with <140 mg/dL; p=0.046) irrespective of the diabetic status and the mean blood sugar level in patients who expired was significantly higher (227.09 ± 131.53 vs. 178.83 ± 96.02 g/dL; p=0.018). Also, non survivors had a greater degree of left ventricular dysfunction (40.11 ± 5.56 vs. 43.70 ± 4.61%; p<0.001) and lower mean systolic blood pressure (96.36 ± 30.75 vs. 123.17 ± 27.56 mm Hg; p<0.001) in comparison to survivors.
Conclusion:
Based on univariate analysis stress hyperglycaemia on admission is a predictor of mortality and could be used in the stratification of risk in patients with Acute STEMI.
Keywords:
Diabetes mellitus; STEMI; Stress hyperglycaemia
Read the whole article in the PDF file BELOW
Copyright:
© 2019 Patted SV, et al. This is an open-access article distributed under the terms of the Creative Commons Attribution License, which permits unrestricted use, distribution, and reproduction in any medium, provided the original author and source are credited.
Fișiere atașate
association-between-admission-seru...