Articol
Prognosis of pulmonary embolism with right ventricular dysfunction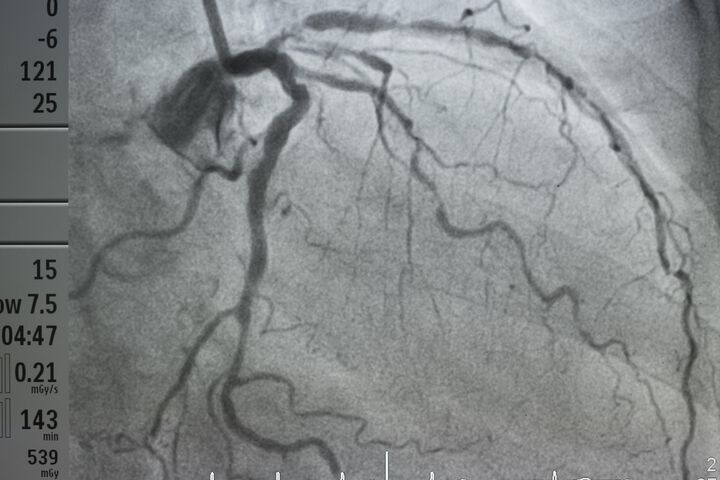 Authors:
Alain Rougé1,2*, Jérémie Lemarié1,2, Aurélie Cravoisy-Popovic1,2, Marie Conrad1,2, Lionel Nace1,2, Sébastien Gibot1,2 and Pierre Edouard Bollaert1,2
1Medical Resuscitation Service, Central Hospital, Nancy University Hospital, Maréchal de Lattre Avenue Tassigny, Nancy, France
2University of Lorraine, Nancy, France
Abstract

Background:
The mortality rate of pulmonary embolism (PE) at 3 months is over 15% for the high-risk presentation and varies from 3% to 15% for the intermediate-risk presentation. Thrombolysis in intermediate-risk PE remains a matter of debate.
Methods:
We undertook a retrospective study over an 11-year period including patients with high and intermediate high- risk PE, hospitalized in a medical ICU in a University hospital, to assess medium and long-term prognosis.
Results:
Our series involved 145 patients, of whom 63 presented high-risk PE and 82 had an intermediate-highrisk PE. Thirty-six patients (24.8%) died in the intensive care unit (ICU) including high-risk PE: 34/63 (53.9%), of whom 25 after inaugural cardiac arrest (CA); intermediate-high-risk PE: 2/82 (2.4%). On multivariate analysis, high blood lactates (OR: 1.88; IC 95% 1.18-3.02, p=0.0083), resuscitated CA (OR: 12.33; IC 95% 1.1-137.4, p=0.041), low subaortic velocity time integral (VTI) (OR: 9.22, IC 0.38-0.81, p=0.0024) were independent factors of in-ICU mortality. Twenty-seven patients died after ICU discharge. Echocardiographic checks were performed in 63 patients, in which 4 (6.3%) presented chronic thromboembolic pulmonary hypertension (CTPH).
Conclusion:
High-risk PE still has a high mortality rate in the ICU, especially when revealed by a cardiac arrest. High blood lactates, resuscitated CA, and low subaortic VTI were independent predictive factors of mortality. In our retrospective cohort, long-term prognosis was good with only 4 cases of CTPH. The low mortality observed with anticoagulant-only treatment does not encourage thrombolysis for management of intermediate-high-risk PE patients.
Keywords

Pulmonary embolism; Right ventricular dysfunction; Thrombolysis; Chronic thromboembolic pulmonary hypertension
Abbreviations

CA: Cardiac Arrest; CTPH: Chronic Thromboembolic pulmonary hypertension; ICU: Intensive Care unit; PE: Pulmonary Embolism; rtPA: Recombinant Tissue-type Plasminogen Activator; RVD: Right Ventricular Dysfunction; TTE: Transthoracic Echocardiogram; VTI: Velocity Time Integral
Copyright:
© 2017 Rougé A, et al. This is an open-access article distributed under the terms of the Creative Commons Attribution License, which permits unrestricted use, distribution, and reproduction in any medium, provided the original author and source are credited.