Articol
Efficacy of intra-articular hyaluronic acid and cortisone compared to cortisone alone for symptomatic hip osteoarthritis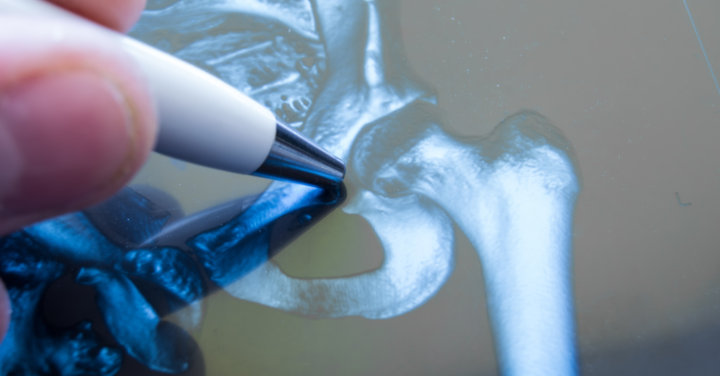 Authors:
Paul Crook1*, Jay Shah2, Kory Lee3, Gaurav Synghal3, Rayce Yanney3, Joshua Rollins3, Brandon Couch3, Matthew Nickell3, Lowell Rollins3, Alex Kreines DO1 and Mark Adickes MD1
1 Department of Orthopaedic Surgery, Baylor College of Medicine, Houston, TX, USA
2University of Texas Southwestern, Medical Center at Dallas, Dallas, TX, USA
3University of Texas Health Science Center at Houston, Houston, TX, USA
Source:
Journal of Arthritis
Abstract

Background:
Viscosupplementation through intraarticular injection of hyaluronic acid (HA) has shown beneficial effects in the treatment of hip osteoarthritis. Cortisone injections for have also been shown to alleviate symptoms in hip osteoarthritis. While studies in knee osteoarthritis have shown the safety and synergistic effect of a combination HA and cortisone injection, there have been no studies on the use of a combination HA and cortisone injection in the hip.
Hypothesis:
The purpose of this study is to determine the efficacy of a combination of intra-articular HA and cortisone when compared to cortisone alone in the treatment of symptomatic hip osteoarthritis.
Study design:
Case- control study
Methods:
All hip injections for osteoarthritis carried out from January 2009 to December 2014 were retrospectively reviewed. Pain severity using the numerical rating scale and osteoarthritis severity using the Tonnis classification were recorded for each patient. All injections were performed with fluoroscopic guidance and patients received either cortisone or a combination of cortisone and HA.
Results:
119 patients who received cortisone alone were matched 1:1 with respect to age, gender, BMI, and diagnosis with 119 patients who received cortisone and HA. Mean duration of follow up was 26 months. Median duration of pain relief was 32.3 days in the cortisone group and 128.6 days in the cortisone plus HA group (p=0.000001)
Conclusions:
This is the first study to evaluate the efficacy of a combination injection of intra-articular hyaluronic acid and cortisone in hip OA. While no difference in post injection pain relief when compared to cortisone alone was noted, there was a significant difference in the duration of pain relief with the combination providing more than 3 additional months of relief.
Keywords:
Hip; Pain management; Anesthesia; Biologic healing enhancement
Read the whole article in the PDF file BELOW
Copyright:
© 2019 Crook P, et al. This is an open-access article distributed under the terms of the Creative Commons Attribution License, which permits unrestricted use, distribution, and reproduction in any medium, provided the original author and source are credited.