Articol
Atypical Localization of a Diffuse Primary Cutaneous B Lymphoma with Large Cells of Leg Type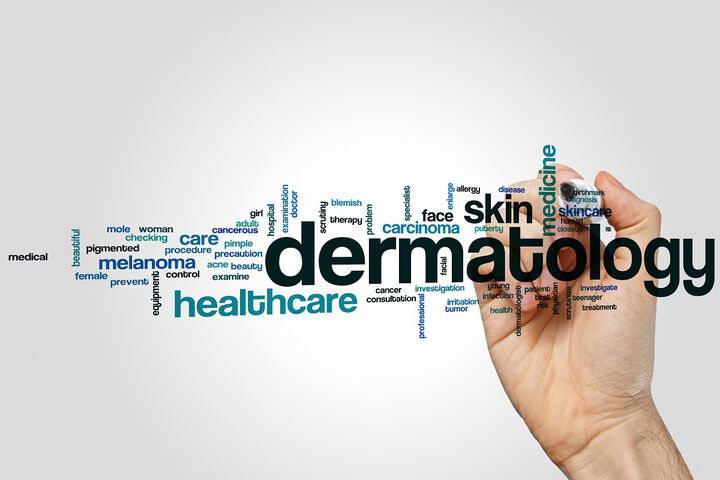 Authors:
Selma Benkirane*, Sara Elloudi, Mounia Bennani, Hanane BayBay and Fatima Zahra Mernissi
Department of Dermatology, University Hospital Hassan II, Morocco
Source:
Journal of Dermatology and Dermatologic Diseases- Open Access
Abstract

Cutaneous B-cell lymphomas are a malignant proliferation of lymphocytes of the B-cell type. Mutation occurring at different points in B cell development leads to different
forms of lymphoma. Rarely, it presents as verrucous plaques or widespread garland-like lesions. They are typically red to bluish. They are mainly found on one or both
legs but it affects other sites in 10–15%. It represents an aggressive subtype of PCBCL. Primary cutaneous diffuse large B-cell lymphomas of leg type are rare, occur
mainly in very old women, preferentially localize in the lower limbs and in 10 to 15% of cases, they are localized in another part from the body. We describe a case in a 66
year old man with an atypical localization in the left shoulder.

Keywords:
Cutaneous B lymphoma • Rare Lymphoma • Lymphoma • Atypical location
Abbreviations:
PCBCLL: Primary Cutaneous B-Cell Lymphoma Lower Limb Type • GFELC: French Group for the Study of Cutaneous Lymphomas
Introduction

Cutaneous B lymphomas, less common than cutaneous T lymphomas,
represent 20 to 25% of all cutaneous lymphomas [1,2]. The diffuse large-cell
type B skin type leg usually occurs in women after age 70 and electively
affects the lower limbs. Most often manifests as multiple, growing, purplish
red, localized or scattered tumors. We report a case in a 66-year-old man
with an atypical localization in the trunk.
Case Report

A 66-year-old patient with no history consults for confluent nodules
gradually increasing in size in the left shoulder, which appeared 6 months
ago without significant triggering factor or notion of insect bite, evolving in a
context of conservation of the general condition. The dermatological
examination on admission had objectified a firm purplish erythematous tumor
measuring 6 cm in diameter centered in an ulceration, fixed relative to the
deep plane surrounded by erythematous nodules of different confluent sizes
taking the left shoulder, with presence of several papules and
plaques of different size with a firm consistency in the central region of the
back.
More facts and photos in the PDF file BELOW.
*Address for Correspondence: Selma Benkirane, Department of Dermatology, University Hospital Hassan II, Morocco, Tel: +212 5356-19053;
E-mail: dr.benkiraneselma@gmail.com

Copyright:
© 2020 Benkirane S, et al. This is an open-access article distributed under the terms of the creative commons attribution license which permits unrestricted use, distribution and reproduction in any medium, provided the original author and source are credited.
Fișiere atașate
atypical-localization-of-a-diffuse...