Articol
AstraZeneca blood cancer drug shows signs of helping COVID-19 patients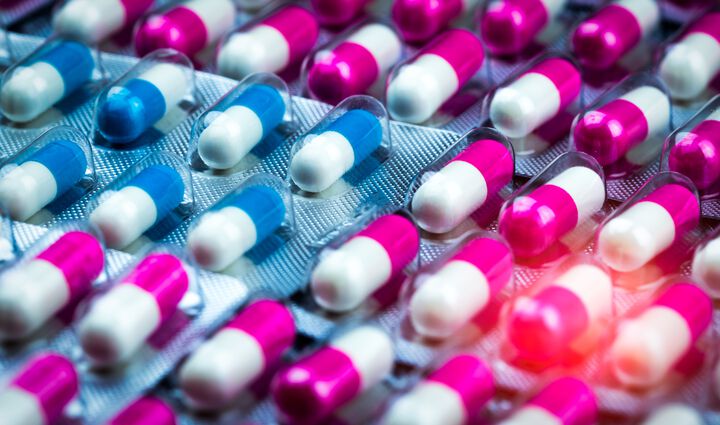 AstraZeneca's cancer drug Calquence has shown initial signs of helping hospitalised COVID-19 patients get through the worst of the disease, as researchers scramble to repurpose existing treatments to help fight the deadly infection.

The peer-reviewed case series of 19 hospitalised patients with COVID-19 disease and severe hypoxia and/or inflammation describes the effects of Calquence administration in patients with severe respiratory illness caused by the SARS-CoV-2 virus.

Results were published in the journal Science Immunology .

Calquence (acalabrutinib) cut markers of inflammation

AstraZeneca says new analysis shows that its Bruton's tyrosine kinase (BTK) inhibitor Calquence (acalabrutinib) cut markers of inflammation and improved clinical outcomes of patients with severe COVID-19 disease.

The findings show that all but one patient had increasing oxygen requirements at the time of treatment initiation, and all but four were on high-flow oxygen or invasive mechanical ventilation. The oxygenation and clinical status of most patients on supplemental oxygen 'improved relatively rapidly following acalabrutinib initiation, which was temporally associated with a normalisation of inflammatory markers', the study shows.

Improved oxygenation in half of these patients allowed them to be extubated

Also, while patients on mechanical ventilation had a more variable clinical response to the drug, improved oxygenation in half of these patients allowed them to be extubated.

Eleven patients had been on oxygen when they started the 10-14 day Calquence course and eight of them could afterwards be discharged, breathing independently, according to results in a paper co-authored by Astra's head of oncology research, Jose Baselga. Eight patients were on mechanical ventilation when they were put on Calquence, and four of them could be discharged, though one died of pulmonary embolism.

These patients were in a very unstable situation, they would have had a dire prognosis ... Within one to three days the majority of these patients got better in terms of ventilation and oxygen needs," Astra's Baselga told Reuters.

Read the whole study HERE