Articol
Micra leadless pacemaker shows fewer complications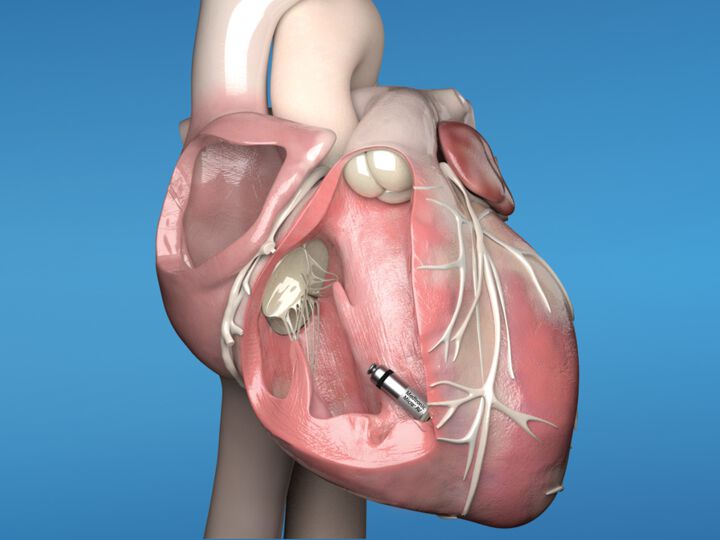 Patients who receive a Micra leadless pacemaker (Medtronic) fare better than those implanted with traditional transvenous systems, according to the Micra Coverage with Evidence Development (CED) study.

The results were presented at the annual US Heart Rhythm Society Scientific Sessions, held virtually for the first time.

66% reduction in chronic complications at six months

Results from the Micra Coverage with Evidence Development (CED) Study showed that patients implanted with a Micra TPS experienced a 66% reduction in chronic complications at six months compared with patients who received a traditional transvenous VVI pacemaker (TV-VVI). These results provide the first insight into the real-world comparative effectiveness of Micra TPS in the Medicare population, and represent the largest evaluation of leadless pacemakers to date.

These results show that Micra's lower likelihood of complications in earlier clinical trials is being maintained in real-world practice," said Jonathan P. Piccini, M.D., associate professor of medicine and director of cardiac electrophysiology at Duke University Medical Center.

The first and only leadless pacemaker option available globally

Approved by the FDA in 2016, the Micra TPS is the first and only leadless pacemaker option available globally. The Centers for Medicare & Medicaid Services (CMS) in January 2017, issued a national coverage determination that allowed for reimbursement of leadless pacemaker implantation.

Traditional pacemakers have been the standard treatment option for patients with severe/symptomatic bradycardia, an arrhythmia indicating an unusually slow heart rate. While there have been significant advancements in pacemaker technology since its introduction in 1958, pacemaker devices have continued to require the creation of a surgical pocket under the skin on the upper portion of the chest wall in order to hold the power source, and the use of leads to reach the pacing site. Current leadless pacemaker devices are self-contained enclosed capsules that include the pacemaker electronics and battery, and are delivered via catheter to the right ventricle of the heart. Leadless pacemakers function similarly to traditional single-chamber ventricular pacemakers without requiring transvenous leads or the need for a surgical pocket, states CMS.

After propensity-based risk adjustment, the overall complication rate at 6 months in the Micra CED study was 3.3% in the Micra group and 9.4% in the transvenous group (HR 0.34; 95% CI 0.28-0.43), Jonathan Piccini reported at the virtual meeting. That includes a lower rate of device-related complications with Micra (1.7% vs 3.4%), but the overall difference was driven primarily by a much higher rate of pneumothorax in the transvenous group (5.4% vs 0).

A few uncommon circumstances where a traditional device is preferred

In our practice at Duke, and I suspect at many centers, if the patient's eligible for Micra, that's preferred", Piccini explained.

There are a few uncommon circumstances where a traditional transvenous device might be preferred. That includes, for instance, situations in which a patient has already failed a leadless pacemaker implant, has severe RV enlargement, or is expected to require biventricular pacing in the short or intermediate term, Piccini explained. But, he added, "in general, the data favor leadless pacing in patients who are eligible for both."

Uptake of leadless pacing has been limited so far, commented Andrea Russo, MD (Cooper University Hospital, Camden, NJ), immediate past-president of HRS. In her opinion adoption will start to increase, particularly when additional features start getting added to the device, which is currently available only for single-chamber pacing.