Articol
Keeping your heart healthy may protect against cognitive decline: a study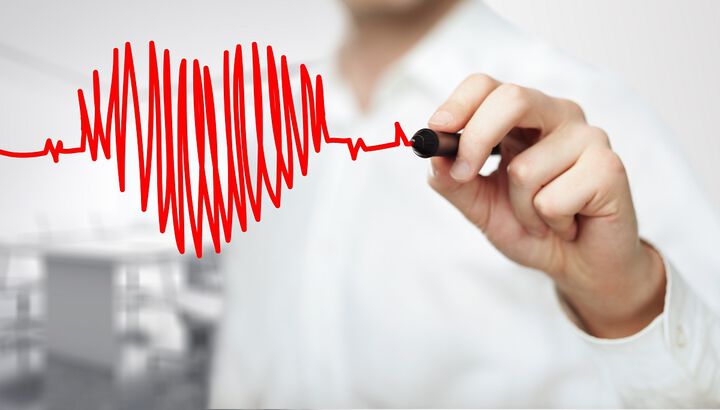 People with a higher risk of developing cardiovascular disease have increased cognitive decline, including an increase in typical markers of Alzheimer's disease, according to research published in the Journal of the American College of Cardiology.

The study suggests that monitoring and controlling for heart disease may be key to maintaining and improving cognitive health later in life.

Over 1500 participants followed for 21 years

Researchers followed 1,588 dementia-free participants from the Rush Memory and Aging Project for 21 years. The average age was 79.5 years. Their FGCRS was assessed at baseline and categorized into lowest, middle and highest groups according to heart disease risk.
At the end of the study period, researchers found that having a higher cardiovascular risk burden was associated with faster decline in episodic memory, working memory and perceptual speed. Researchers also looked at MRI data for a subset of patients and found that higher FGCRS was associated with smaller volumes of hippocampus, cortical gray matter and total brain.

"In the absence of effective treatments for dementia, we need to monitor and control cardiovascular risk burden as a way to maintain patient's cognitive health as they age," said Weili Xu, PhD, Department of Epidemiology and Biostatistics, School of Public Health, Tianjin Medical University, Tianjin, China. "Given the progressive increase in the number of dementia cases worldwide, our findings have both clinical and public health relevance."

Push the fast-forward button
There are many specific cardiovascular risk factors, and each can either individually, or in combination, push the fast-forward button towards different aspects of cognitive decline," commented to CNN Dr. Richard Isaacson, director of the Alzheimer's Prevention Clinic at Weill Cornell Medicine and NewYork-Presbyterian.
This study focused on individual areas of cognition, such as memory and processing speed, and helps to clarify complex interrelationships between heart and brain health," said Isaacson, who was not involved in the study.

Read the whole study HERE