Articol
Moderna Covid-19 vaccine generates immune response: early results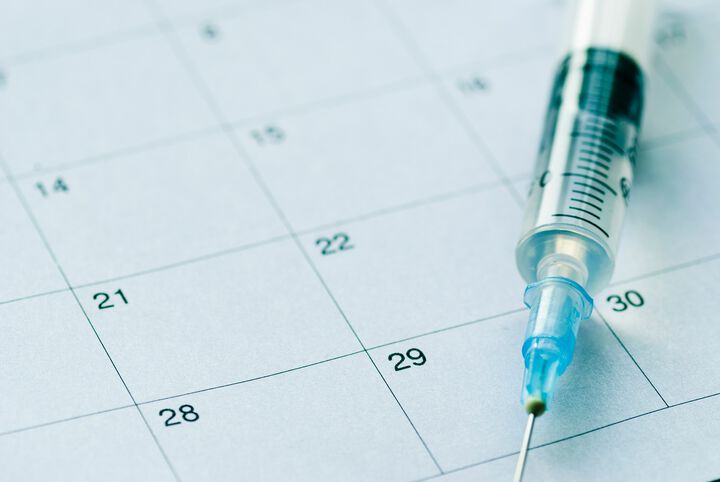 A vaccine in development for Covid-19 by the drug maker Moderna appears to generate an immune response similar to the response seen in people who have been infected by the virus and recovered, the company announced in the beginning of the week.
As early as January
If future studies go well, the company's vaccine could be available to the public as early as January, Dr. Tal Zaks, Moderna's chief medical officer, told CNN.

This is absolutely good news and news that we think many have been waiting for quite some time," Zaks explained.
Phase 1 trial
In a Phase 1 trial, eight patients who received two doses of the vaccine at the lowest and middle doses tested — 25 and 100 micrograms — developed neutralizing antibodies to the virus at levels similar to people who had recovered from infection, the company said in a statement.

The data were limited and from only a small number of participants in the trial, led by the National Institute of Allergy and Infectious Diseases. But they are still likely to be seen as encouraging.

These interim Phase 1 data, while early, demonstrate that vaccination with mRNA-1273 elicits an immune response of the magnitude caused by natural infection starting with a dose as low as 25 μg," said Tal Zaks.

The statement noted that a new arm of the trial is being established to test a 50-microgram dose, which may suggest concern that the 25-microgram dose may be too low.

"The neutralizing antibody and safety results from the Phase 1 clinical study are promising for the Moderna mRNA vaccine candidate and supportive to proceed forward with the planned Phase 2 studies," Robin Robinson, chief scientific officer at RenovaCare, told STATnews. Robinson is a former director of the Biomedical Advanced Research and Development Authority.

Vaccination with the candidate vaccine, provisionally labeled mRNA-1273, also prevented viral replication in the lungs of mice in preclinical testing, the company's statement said.

Phase 2 trial is given the go-ahead, pushing for Phase 3 trial

A Phase 2 trial has already been given the go-ahead by the Food and Drug Administration. CEO Stéphane Bancel said the company is pushing forward with a Phase 3 trial set to start in July and is ramping up its capacity to manufacture the vaccine.

"We are investing to scale up manufacturing so we can maximize the number of doses we can produce to help protect as many people as we can from SARS-CoV-2," Bancel said, referring to the virus that causes Covid-19.

8 developers worldwide doing human clinical trials

Moderna, based in Cambridge, Massachusetts, is one of eight developers worldwide doing human clinical trials with a vaccine against the novel coronavirus, according to the World Health Organization. Two others, Pfizer and Inovio, are also in the United States, one is at the University of Oxford in Britain, and four are in China.