Articol
Remdesivir becomes the first drug approved for COVID-19 in the US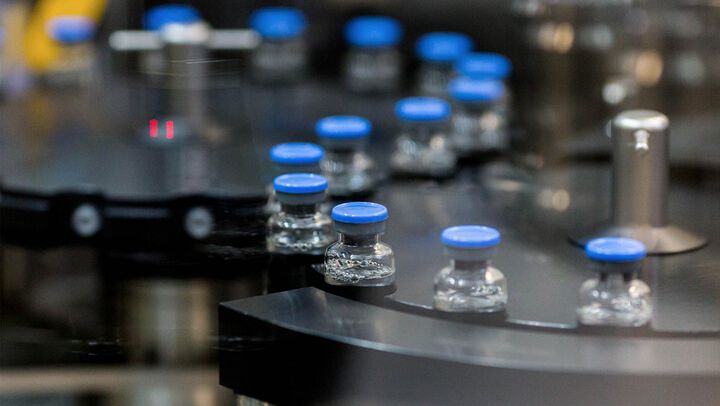 The experimental drug remdesivir has been approved to treat hospitalized patients with severe Covid-19, CNN reported.

Remdesivir is the first authorized therapy drug for Covid-19 in the United States, FDA Commissioner Stephen Hahn said on Friday in a letter.

This is an important clinical advance that showed a statistically significant reduction in time to recovery for patients with Covid-19 and is the first authorized therapy for Covid-19." Hahn said.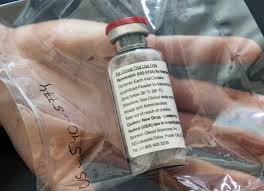 The FDA issued an emergency-use authorization on Friday, saying the benefits of the drug outweigh its risks in patients. An emergency-use authorization is a lower regulatory bar than full FDA approval.
Remdesivir is a nucleoside ribonucleic acid (RNA) polymerase inhibitor. Remdesivir for
injection, 100 mg, is a sterile, preservative-free lyophilized solid that is to be reconstituted with
19mL of sterile water for injection and diluted into 0.9% saline prior to intravenous (IV)
administration. Following reconstitution, each single-dose, clear glass vial contains a 5 mg/mL
remdesivir concentrated solution with sufficient volume to allow withdrawal of 20 mL.
Remdesivir Injection, 5 mg/mL, is a sterile, preservative- free, clear, solution that is to diluted
into 0.9% saline prior to intravenous (IV) administration. The authorized remdesivir vial label
and/or the carton labeling is clearly marked for "emergency use authorization" or for
"investigational use."
Remdesivir ia authorized to be aaplied in the following cases:
The remdesivir covered by this authorization will be used only to treat adults and
children with suspected or laboratory confirmed COVID-19 and severe disease
defined as SpO2 ≤ 94% on room air, requiring supplemental oxygen, mechanical
ventilation, or extracorporeal membrane oxygenation (ECMO);
Remdesivir is administered in an in-patient hospital setting via intravenous (IV)
infusion by a healthcare provider;
The use of remdesivir covered by this authorization should be in accordance with
the dosing regimens as detailed in the authorized Facts Sheets.
While there is limited information known about the safety and effectiveness of using remdesivir to treat people in the hospital with COVID-19, the investigational drug was shown in a clinical trial to shorten the time to recovery in some patients.
In a statement, Gilead explained the Emergency Use Authorization.
"The authorization is temporary and does not take the place of the formal new drug application submission, review and approval process. The EUA allows for the distribution and emergency use of remdesivir only for the treatment of COVID-19; remdesivir remains an investigational drug and has not been approved by FDA."
What's next?
Remdesivir works by preventing the virus from making more copies of itself," said to ABC Dr. Aruna Subramanian, who was the co-lead on Gilead's remdesivir study.
Her work at Stanford Medical Center showed that patients did just as well on a five-day course of the drug as a 10-day course, which means more patients can take advantage of the current drug supply.
Subramanian worked on AIDS clinical trials and explained why remdesivir, which does not cure COVID-19, is a critical milestone. "Our first drug was AZT in HIV, and then we added more drugs to the regimen to give an antiviral cocktail that really worked very, very well."
Dr. Neera Ahuja also works at Stanford Medical Center. She was the primary investigator on a larger remdesivir study through the National Institutes for Health.
"What they'll now do is use remdesivir as the new placebo, the standard of care, and fold in other drugs along the way," said Dr. Ahuja.