Articol
New test system in Russia detects earliest signs of COVID-19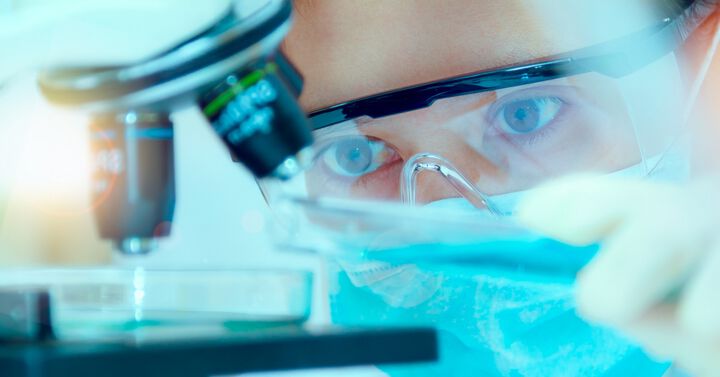 Russia's consumer rights watchdog Rospotrebnadzor starts using a new system of tests that can detect the earliest signs of COVID-19, TASS agency announced. The test system was developed by researchers at the Central Research Institute of Epidemiology.
it allows you to detect infection even in the early stages of the disease, the watchdog said adding that the virus can be revealed even before any symptoms appear.
Take a test at home
Also, from April 6, the watchdog's Center for Molecular Diagnostics launches a research on coronavirus on a commercial basis. That means that everyone can take a test by choice and not only due to medical necessity. According to the regulator, the sampling takes place at home in an almost non-contact way.
A specialist of the Center for Molecular Diagnostics brings the diagnostic kit to a customer, instructs him or her how to perform a throat swab, and takes the container with a sample away for the study. The result is provided within one to two days by e-mail," the report said.
The regulator noted that the testing involved the use of high-precision medical equipment, which fully complies with all modern European requirements. Due to the high sensitivity of the test, false-negative and false-positive results are excluded, the regulator added.
As of April 5, a total of 5,389 coronavirus cases have been confirmed in Russia, with 355 patients having recovered from the virus. Moscow accounts for the majority of the infections (3,893cases). The country's latest data indicates 45 fatalities nationwide. Earlier, the Russian government set up an Internet hotline to keep the public updated on the coronavirus situation.